Zero Waste Europe to the European Commission: let's use plastics only when it makes sense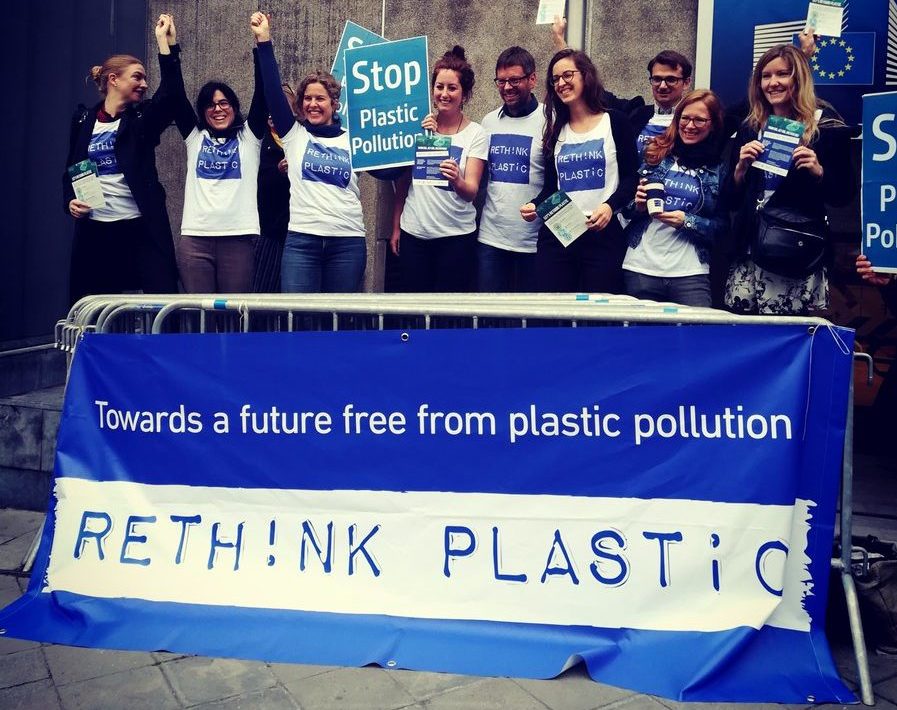 Today ZWE published its position on plastic reduction targets, demanding a two-fold policy action by targeting plastic packaging and single-use plastic items of high concern.
The launch coincided with the Commission-organised conference Reinventing Plastics, which was used by the civil society alliance Rethink Plastic to stage a small action by giving away sustainable-sourced reusable cups to the attendees, and bringing visibility to the online petition demanding policy action, already signed by over half a million citizens.
Although plastic is among the fastest growing pollutants in the world, at the moment there is no legislation that aims to control and reduce this source of pollution.
In the paper, ZWE highlights that alternatives to fast-moving and short-lived plastic applications already exist, and if the right legislation were to be in place, the EU would be a leader on a sustainable use of plastics.
In addition, Joan Marc Simon, Director of ZWE, gave a key note speech at the conference where he stated: "If you have a flood at home what is the first thing you do? Do you start focus in shovelling water out more efficiently? You discuss with your family how to redesign water so that it evaporates at 25 degrees Celsius? Or you just go in and close the tap? It's to time for Europe to close the tap of plastic pollution."
"We can't recycle our way out of #PlasticPollution,we need to close the tap"says @zerowasteeurope's @JMSimonL at #plasticstrategy conference pic.twitter.com/Di4DGaQA2t

— Rethink Plastic (@RethinkPlastic) September 26, 2017
Zero Waste Europe empowers communities to rethink their relationship with resources in order to achieve a world without waste.
For more information
Ariadna, Product Policy Campaigner, [email protected]
Roberta, Communications Officer, [email protected]
Additional information