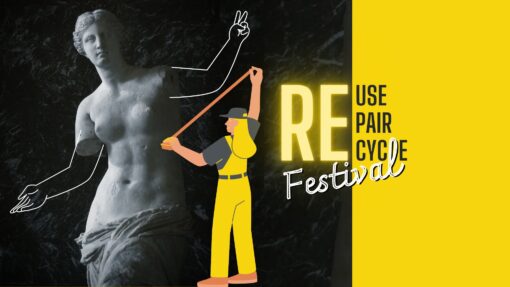 Join the ReFestival in Capannori (Italy) on 30 Sep – 1 Oct 2023
From Saturday 30 September to Sunday 1 October 2023, Capannori (Italy) will host ReFestival, a weekend entirely dedicated to the knowledge and promotion of repair and reuse.
Zero Waste Italy is a partner of the European "Communities Go Circular" initiative, whose main objectives include involving institutions and citizens in useful training for preventing waste production; developing the circular economy; and reducing greenhouse gas emissions for climate change mitigation.
ReFestival agenda
Saturday 30 September:
15h00-19h00: representatives from 15 repair and reuse centers across various Italian regions will share their bottom-up experiences.
Sunday 1 October:
9h30 – 12h00 – Conference with public and industrial administrators to discuss repair and reuse from a regulatory and economic point of view, including planned obsolescence + inauguration of the web TV "Zero Waste TV".
12h00 – 13h30 – Launch and departure of the "Pedalata verso Roma" (Ride to Rome): Zero Waste Italy's and Zero Waste Europe's President Rossano Ercolini, as well as two zero waste activists, will leave from Capannori to Rome on electric bicycles, to deliver over 30.000 signatures collected through the "Basta Rottamare" petition to the Government.

Media staff Laura Lo Presti and Patrizia Lo Sciuto will follow the initiative in an electric car.

9h30 – 18h30: Eight workshops organised by NGOs (recycling, self-production, washable diapers, second-hand collection/delivery, ecological games, and others) + an installation on umbrellas in collaboration with waste managers.
9h30-20h00: market of artisans who are relevant to prevention, reuse, repair and recycling
18h30 – 20h00: Concert by the Gaudats Junk Band, who play recycled instruments.
All activities will be accompanied by a plastic-free aperitif with reusable glasses.
It will be possible to follow the Saturday and Sunday conference moments through live translation Italian-English translation via headphones.
---