Zero Waste Europe Changemakers: Ekologi brez meja
Each month, our ZWE Changemakers campaign sheds a spotlight on one of our member organisations.
This month, we present Ekologi brez meja, our member in Slovenia. The organisation is Slovenia's leading expert on zero waste and has designed a Zero Waste cities network which is one of the best in Europe. It works on research projects that provide data to influence policy-making, and continuously work on promoting waste prevention.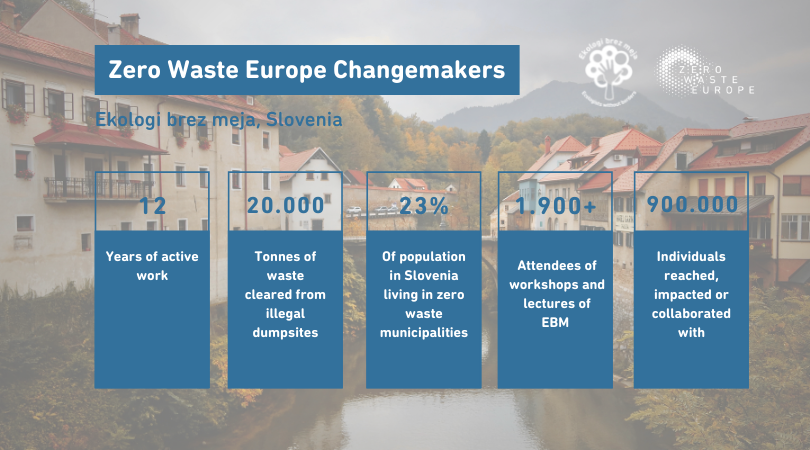 Visit www.emb.si to learn more.