4 weeks to Christmas – Zero Waste Presents
The time before Christmas is often the most stressful period of the year. We are storming shopping-centres, searching for small
and big presents for our partner, children, friends, colleagues, neighbours … For people who in fact own already everything
and even too much. Presents shouldn't be a burden, but sometimes they are.
If you think that REFUSE gifts is too drastic, you might like to REDUCE them. In return you will have the time and energy
to choose them carefully and give joy to only one or two special persons. Here we have a list of sustainable gift ideas for you.Self Made presents are not at all antiquated. What about a lotion bar, made of beeswax, Shea butter, coconut oil and essential oils
for your best friend or your sister? Homemade jam, canned vegetables or seasoned salt in a beautiful glass are always welcome too.
With a sewing machine you can easily produce beautiful cloth napkins, bread bags or small toy food.30 g beeswax pellets
30 g Shea butter
30 g coconut oil
5 drops of sweet orange oil
Melt beeswax pellets, Shea butter and coconut oil in a glass bowl over a pot with hot water. Add the essential oil, stir well
and pour the liquid into a small silicone mold. After it's hardened you will be able to remove the bar easily.
Beautiful handmade gloves, soaps, fashion jewellery or exquisite gifts made of wood can be bought without packaging, have short
transport routes and help small local businesses at the same time. And every piece is unique!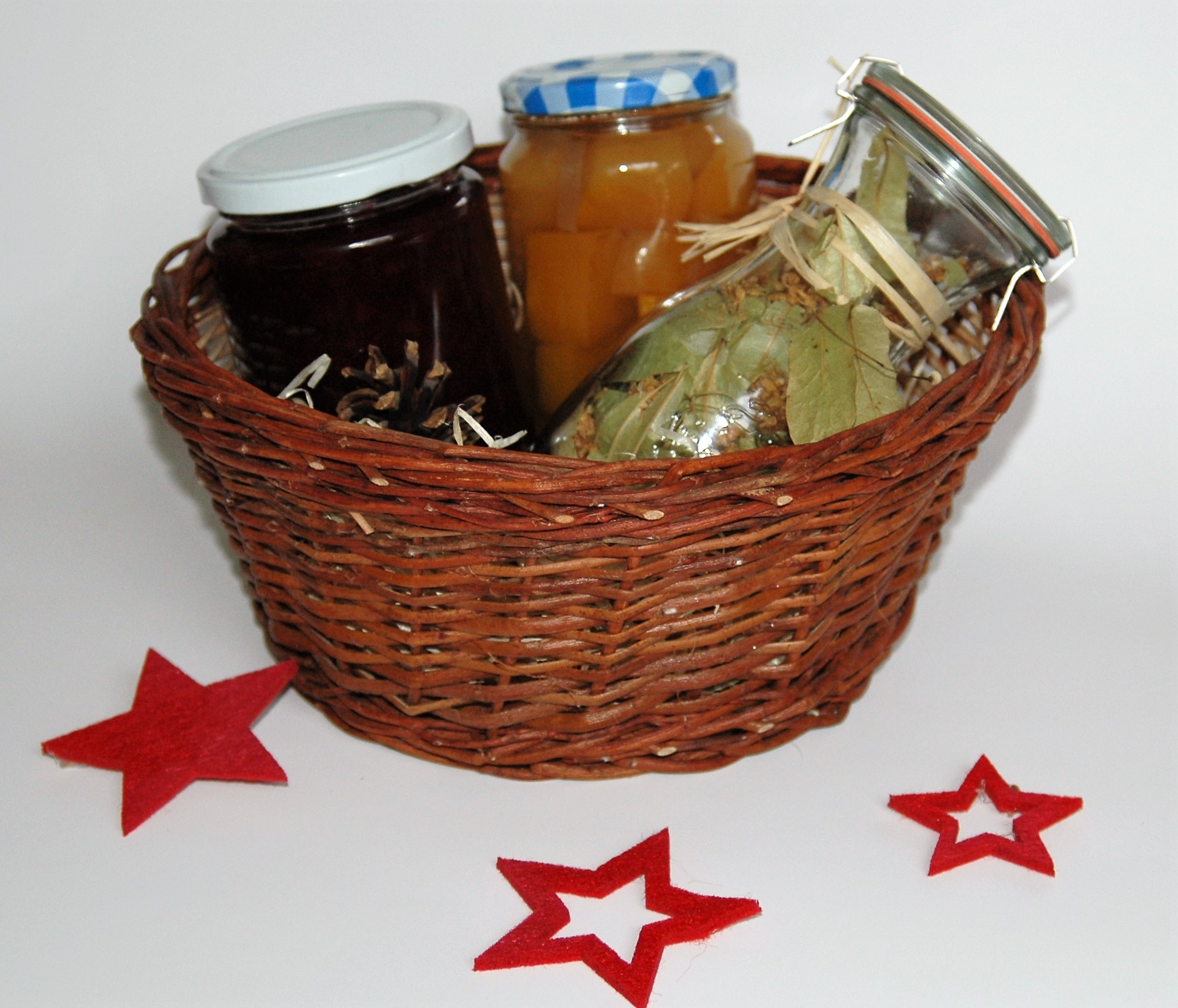 Even people who do not (yet) live Zero Waste appreciate a stylish stainless steel bottle, a solid shampoo with aloe vera or a complete
Zero Waste wellness kit.
Break a taboo: buy second hand or give a nice object of your own, which your friend has always admired.
Look at the topic from a different angle: old objects are not old but "vintage".