Sardinia demonstrates that islands can achieve zero waste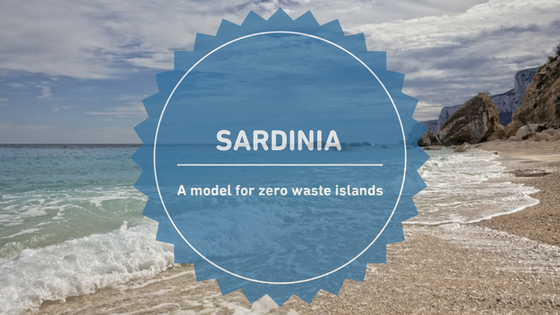 Over the years, the island of Sardinia has served as model for Zero Waste thanks to their incredible recycling efforts and local initiatives. By challenging our perception of what we can achieve by working together, Sardinia has shown us that Zero Waste is possible on islands too.
Comprised of nearly 2000 kilometers of white sandy beaches, crystal clear turquoise hued waters and vast mountains touting peaks as high as 1 800 meters, on the surface Sardinia has all the paradisiacal characteristics to make for a breathtaking getaway. From that perspective, it might seem like Sardinia is simply an island of superficial beauty, but that couldn't be further from the truth. What lies behind those spectacular sights is just as extraordinary.
Through active collaboration between the people and the government, Sardinia has taken major steps in tackling waste head on. It's an impressive feat, especially when we consider the fact that the island faces some of the largest roadblocks in terms of setting up zero waste initiatives, those being their remote location away from the mainland and the large volumes of tourists passing through at any given time.
Their efforts make Sardinia one of the brightest examples of municipal Zero Waste management for high density touristic locales. Yes, it can be done.
Backed and pushed by Zero Waste Sardinia and Zero Waste Italy, Sardinia has implemented a door-to-door separate collection system where the municipalities themselves are held accountable and are either punished or rewarded for the amount of waste they bear. Through this initiative, Sardinia was able to achieve a regional recycling rate of 56% back in 2015. The 2015 report on Sardinian Urban Waste Management shows that, out of 377 municipalities, a staggering 206 have achieved a recycling rate above 65% while 47 hold a rate above 75%. It's clear that because of these efforts, Sardinia's overall amount of waste sent for disposal is decreasing. But by how much?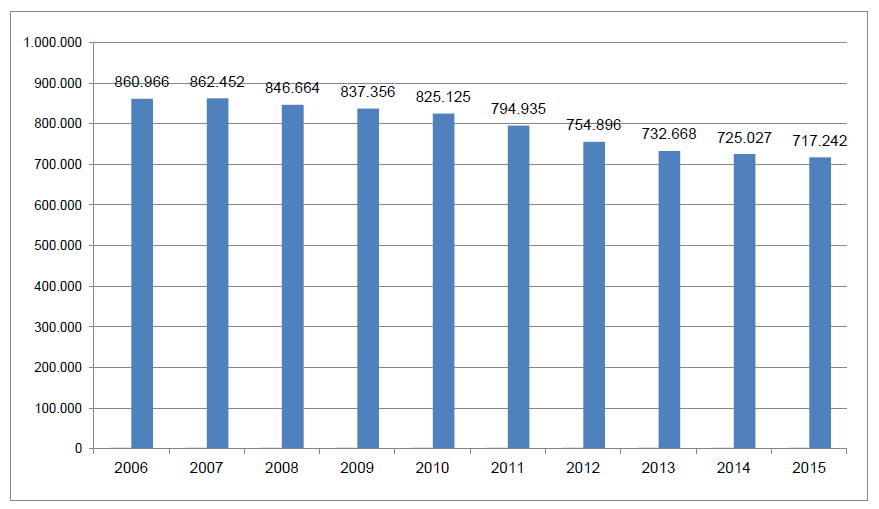 Track record of the production of municipal waste in Sardinia (figures expressed in tonnes/year)
Incredibly, Sardinia has reduced waste generation by 16% (143 724 tonnes) over a span of just 9 years. If that's not worth shouting from the mountaintops, I don't know what is!
When delving into the specifics of the 56% from the 717.242 tonnes that have been separately collected, we can see that Sardinia displays considerable growth in collection efforts on almost all fronts.

Comparison of the amount of material separately collected in 2015 and 2014 (tons / year)
Each year, through greater municipal effort and increased community involvement, more Zero Waste learning opportunities are available in schools, more locally organized meetings centered around waste are popping up, and more information about Zero Waste is being shared between Sardinians, ultimately leading to their success in continually reducing their overall MSW.
Sardinia has shown the world that no matter the insularity or the tourist pressure, achieving Zero Waste starts at the local level. They've shown us that by incentivizing local governments to tackle waste, a country's Zero Waste goals become more 'tangible' for the people as they're able to feel a direct connection with what's happening in their very own community and in turn, are more motivated to make the extra effort.
This is a wakeup call for many countries in Europe that are spending large sums on waste management but still underachieving when it comes to recycling. It just goes to show that it's not about the money you spend, rather, it's about the message you spread and the people you empower. Sardinia proves that there's truth in that.
Let's join them!
On October 4-6 2017, Zero Waste Europe and Zero Waste France invite you to join a study tour to explore Sardinia's best practices in terms of waste management. The study tour will take place in French and Italian. Find out more and get inspired!