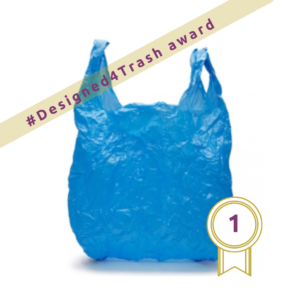 From May 16 until June 26 citizens where asked to vote on the People's Design Lab's website the most wasteful products on the market. Today, we finally announce what are the three most hated products, and hence, have been awarded with the #Designed4Trash award!
The first place award went to plastic bags, with the second going to Styrofoam containers and the third one to coffee capsules!
Many of the people who took part to the Redesign Europe Challenge also suggested a fantastic number of valuable zero waste solutions to the #Designed4Trash products. Make sure to have a look here: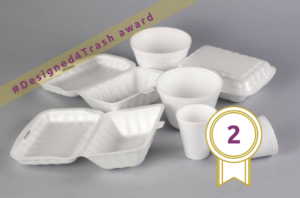 In the next phase, we will tell the stories of the three #Designed4Trash products: why they are wasteful, what their life-cycle looks like, what solutions exist out there and how we can transition to  possibly implement them. Stay tuned! More exciting things coming up very soon!
After a working experience with the Zero Waste Italy Research Centre, in Capannori, Lucia joined the Zero Waste Europe team in February 2017. Lucia graduated from Maastricht University and now holds Bachelor in European Studies. Thanks to her studies in Maastricht Lucia and the Green Office of Maastricht University Lucia discovered a deep interested towards sustainability and environmental policies. In September 2017, she will start a Master's programme in Environmental Studies and Sustainability Science in Lund, Sweden.
Latest posts by Lucia Di Paola (see all)