ZW strategy in Europe explained – The main principles
Many people ask us to describe what are the guidelines,
the must-have of a Zero Waste strategy in Europe.
Here is the answer you were looking for. The main principles any ZW strategy should follow!
Every community has its own characteristics and will need to adapt the philosophy to the local conditions, there is no one-size fits all Zero Waste system. However we have tried to summarise the main principles and components of a Zero Waste strategy for the European context in a brochure.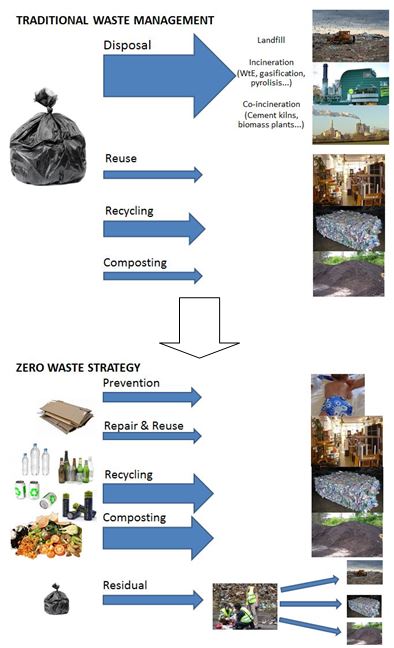 Generally speaking what these principles transmit is that Zero Waste is more a path than a destination and what matters most is the commitment to continuously reduce the residual waste to zero; i.e. phase out disposal options of landfilling and incineration, whilst continuing to improve sustainability, economic resilience and social cohesion.
Note that the conditions to become a Zero Waste municipality are different from the Zero Waste principles. Indeed, this document works as an informative guide to know what it's like to walk the Zero Waste path whereas the conditions to become a Zero Waste municipality are for those municipalities wanting to take up the challenge.
You can download the pamphlet about Zero Waste Europe here.