Zero Waste Europe endorses ENVI Commitee decisions on RED III and ETS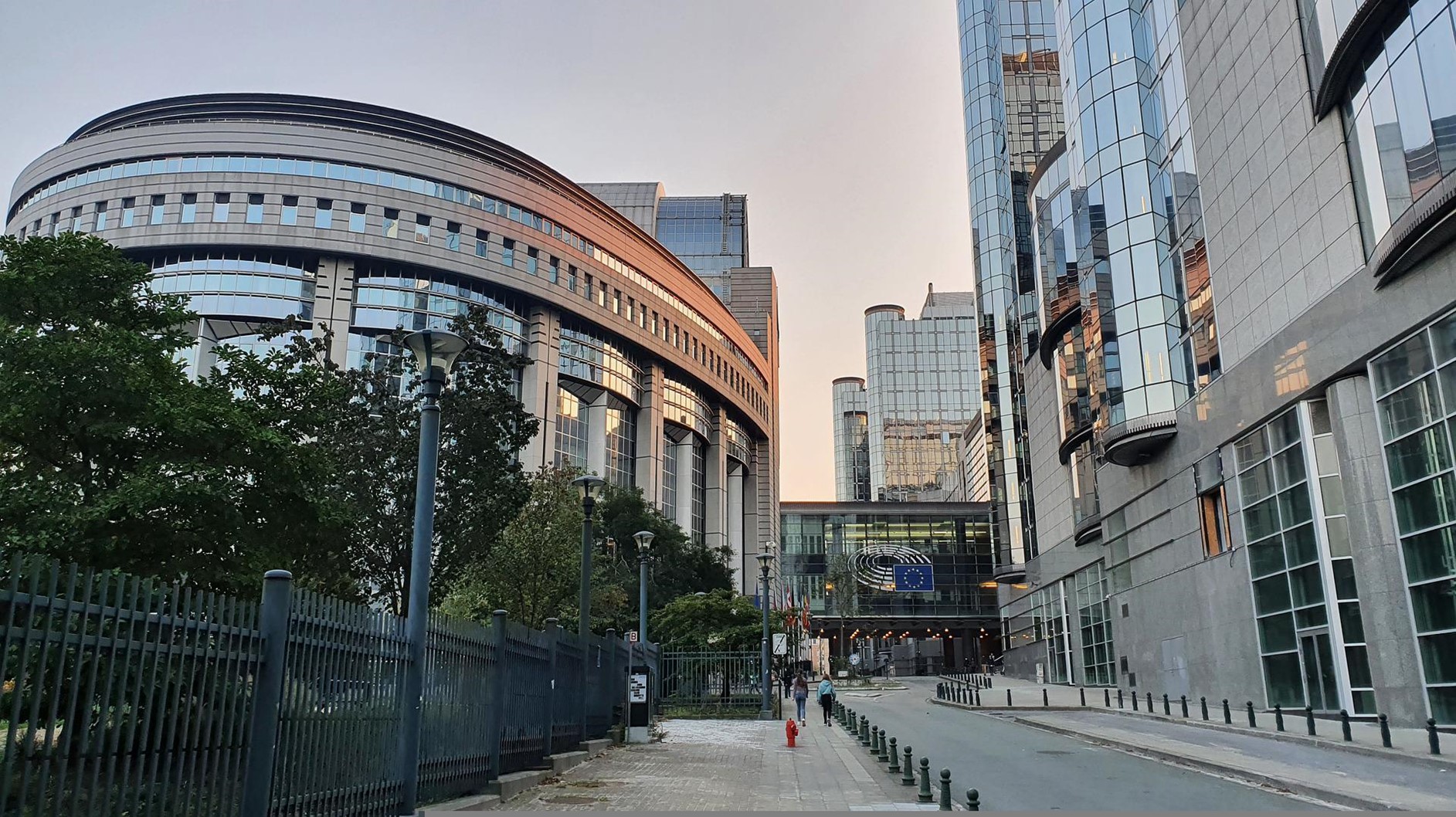 Brussels, 17 May 2022
Today, the European Parliament's Environment, Public Health and Food Safety (ENVI) committee voted on the Renewable Energy Directive (RED III) and the EU Emissions Trading System (ETS).  Zero Waste Europe (ZWE) supports the decisions taken to help accelerate the transition to a circular economy in Europe.
RED  III (Renewable Energy Directive)
The ENVI committee has agreed to limit the use of mixed waste for the 'renewable energy' generation purposes. 
Mixed waste sorting & support schemes
The ENVI Committee is modifying the definition of biomass, removing the expression "fraction of" in reference to the waste,  and introducing a mandatory mixed waste sorting system. The two changes ensure that only non-recyclable biogenic waste will be used for renewable energy purposes. Moreover, waste incineration of biogenic waste (biowaste, paper, etc.)  can only be supported if separate collection, recycling,  and reuse obligations are fully met. 
Janek Vähk, ZWE's Climate, Energy and Air Pollution Programme Coordinator said: "The change is very positive because, at incineration plants, the 'biodegradable fraction of waste'  is always combusted with fossil-derived materials. This will put an end to generating renewable energy using a technology that is powered by a substance – mixed waste-  which is far from being renewable". 
Recycled Carbon Fuel – RCF
The agreed text also improves the European Commission's wording to limit the potential use of fossil waste-derived 'recycled carbon fuels' – such as plastic-to-fuels.  
In the proposed methodology to assess the greenhouse gas (GHG) emissions savings for recycled carbon fuel, the ENVI Committee has removed the reference to the concept of 'avoided emissions'. The concept would have allowed plastic-to-fuels manufacturers to subtract emissions that are 'avoided' from alternative use, such as waste incineration, making it easier for those fuels to meet the 70% GHG savings threshold required, in the transport sector to contribute towards renewable energy targets. A recent study on plastic-to-fuels shows that plastic-derived fuels produce high exhaust emissions compared to diesel.  
Lauriane Veillard, ZWE Chemical Recycling and Plastic-to-Fuels Policy Officer: "We welcome the committee decision to exclude 'avoided emissions' from the calculation rules for recycled carbon fuels.  From a ZWE perspective, supporting the development of RCF in the context of RED III would  have undermined the higher tiers of the waste hierarchy by discouraging 'reduce and reuse' behaviour".  
ZWE calls on the European Parliament to improve the wording. in its upcoming vote in September. to fully exclude the use of fossil-based fuels in the Renewable Energy Directive.
ETS  (EU Emissions Trading System)
The ENVI committee has proposed the inclusion of municipal waste incineration under the EU ETS. This means that, from 2026,  these highly climate polluting facilities will have to pay an ETS carbon price (fee) per each tonne of fossil CO2 they emit. This additional cost of incineration will act as an incentive for waste prevention and recycling, which will then become more competitive (i.e. less costly) than incineration.  Moreover, additional jobs will be created since recycling and waste prevention activities are more labour-intensive than waste incineration. 
Janek Vähk, ZWE's Climate, Energy and Air Pollution Programme Coordinator, said: "The proposed inclusion of incinerators is extremely positive as the doubling of fossil CO2 emissions from those facilities have gone unnoticed and unaddressed for decades". 
A recent report shows that one-third of the CO2 emissions from the plastics system are caused by incineration of plastic waste. The inclusion of incinerators is needed to incentivise plastics circularity and waste prevention, and to reduce CO2 emissions (see  ZWE's  report on ETS). 
Nevertheless, the ENVI committee is only  proposing to include incinerators from 2026 after conducting a review in 2024 to consider potential measures to avoid 'unintended consequences' of the inclusion.
Janek Vähk added: "From ZWE's perspective, the late inclusion and the review are not justified. Shipping and landfilling of waste are both well regulated and have specific targets such as landfill minimisation and pre-treatment obligations.  These rules will be further tightened with the current review of Waste Shipment regulation and the Waste Framework Directive".
"The inclusion is of fundamental importance to allow the EU climate and circularity goals to be successfully met. We hope that the European Parliament will support the ENVI committee position in its upcoming vote in June  by supporting the inclusion of  municipal waste incinerators in the EU ETS". 
Press Contacts:
Janek Vahk,  Climate, Energy, and Air Pollution Programme Coordinator:  [email protected] 
Lauriane Veillard, Policy Officer on Chemical Recycling and Plastic-to-Fuel:  [email protected] 
Berta Corredor, Press Officer at Zero Waste Europe:  [email protected]   + 32 471 965 593  
About Zero Waste Europe
Zero Waste Europe is the European network of communities, local leaders, experts, and change agents working towards the elimination of waste in our society. We advocate for sustainable systems and the redesign of our relationship with resources, to accelerate a just transition towards zero waste for the benefit of people and the planet.