The Story of RePack, A simple solution to the growing problem of e-commerce waste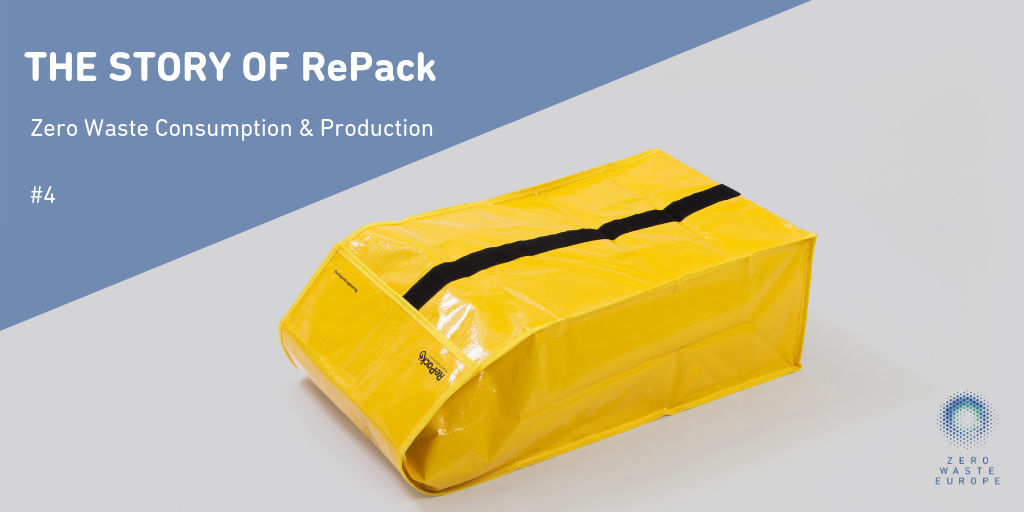 FOR IMMEDIATE RELEASE: Brussels, 7 May 2019
Zero Waste Europe releases the fourth chapter of its Consumption & Production Case Studies series aimed at promoting Zero Waste business models: The Story of RePack, A simple solution to the growing problem of e-commerce waste.
As e-commerce is expected to become the largest retail channel in the world by 2021, its  environmental impact  is consequently expected to keep growing, as the current delivery/shipping system generates massive packaging waste.
Is e-commerce doomed to generate packaging waste forever?
The Case Study proves another way is possible, RePack is a closed-loop reusable system that can reduce ecommerce packaging waste by 96% while providing the same consumer experience as the disposable one.
RePack was created with the belief that prevention and reuse are the best options to reduce waste and has also contributed on the social sustainability aspect, employing people with disabilities.
How it all started? With the idea to apply the Finnish bottle Deposit Return System (DRS) to e-commerce packaging. The reusable packaging is designed to fold in letter size when empty to be simply returned via a postbox, anywhere in the world.
However, the lack of  economic and legal incentives to support reusable systems is one of the biggest challenges for this model.
Larissa Copello, Consumption and Production Campaigner at Zero Waste Europe calls out the legislators role in helping new business models like RePack:
Reusable systems such as RePack can become more competitive if Extended Producer Responsibility (EPR) fees are eco-modulated to make reuse more cost-competitive than single-use or if regulators set ambitious targets for reuse of e-commerce packaging or for collection rates.
Press Contacts:
Larissa Copello, Consumption and Production Campaigner, Zero Waste Europe, [email protected], +32 (0) 2 73 62 091
ENDS