Coffee to go? Freiburg says tschüss to single-use cups!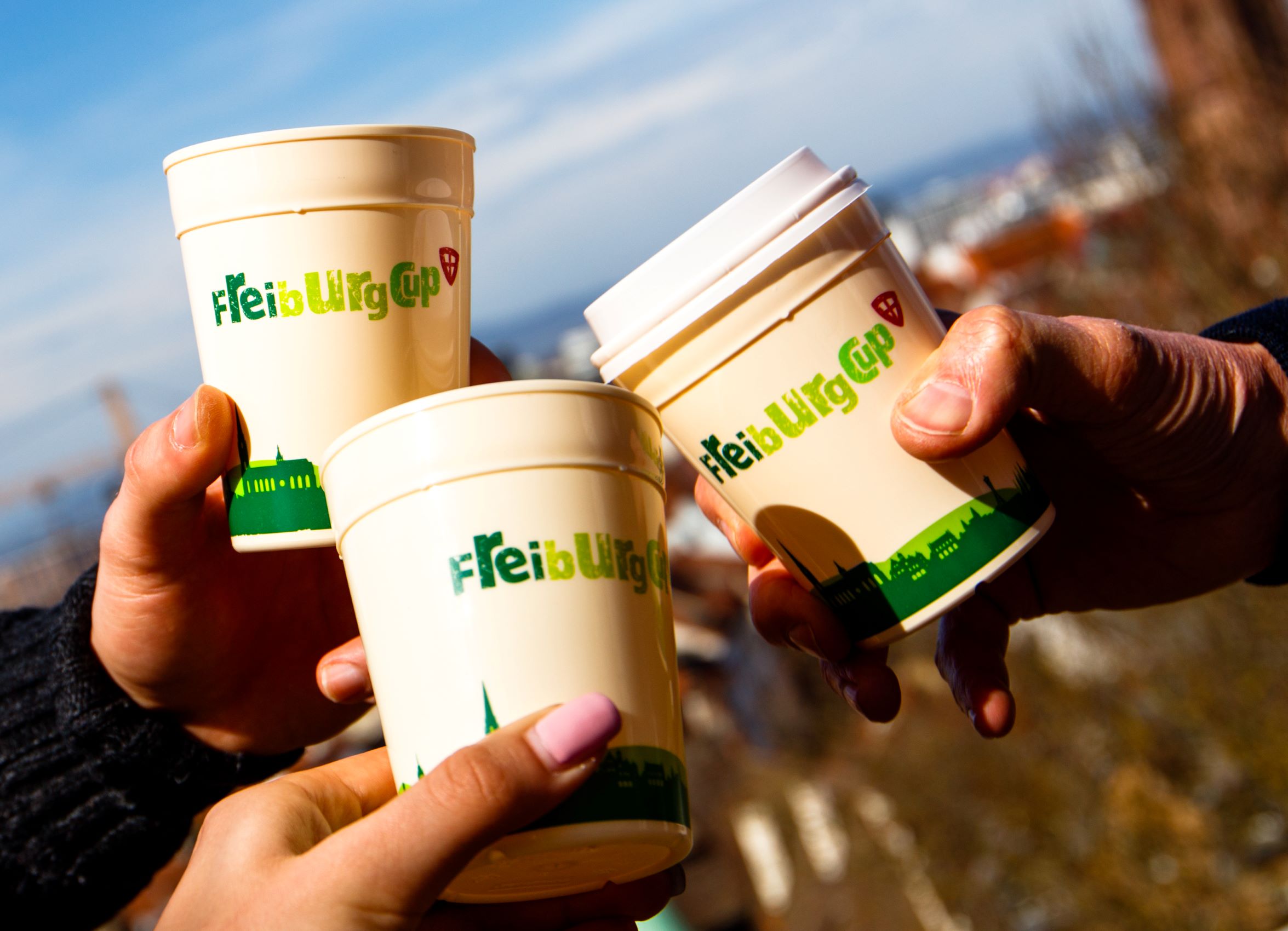 For immediate release: Brussels, 20/09/18 
Coffee to go? Freiburg says tschüss to single-use cups! 
Press Contacts:
Ferran Rosa, Waste Policy Officer, Zero Waste Europe
[email protected] / +32 (0) 2 73 62 091
Disposable cups? Not my cup of tea, says Freiburg! ☕️
Discover how reusable cups on a deposit are stopping the flood of single-use plastic ones, with our latest case study! #breakfreefromplastic #rethinkplastichttps://t.co/2Ht13kQoXF pic.twitter.com/tC15wu69CZ

— Zero Waste Europe (@zerowasteeurope) September 20, 2018
Zero Waste Europe released today its latest case study on the FreiburgCup, showing how a medium-sized city can put an end to the flood of single-use coffee cups thanks to deposit schemes.
The publication reports how the city of Freiburg (Germany) has convinced almost 70% of its cafés to introduce  the reusable FreiburgCup on a deposit, thus providing consumers with a sustainable  and easy-to-use alternative, while reducing litter and raising awareness about disposable plastic pollution.
The case study illustrates how Freiburg succeeded to push for a quick transition from disposable to reusable coffee cups and inspire dozens of other initiatives. According to Ferran Rosa, Zero Waste Europe's Waste Policy Officer, "The case of the FreiburgCup shows that cities can go beyond traditional waste management and put in place widespread solutions to ditch single-use plastics".
The publication also highlights some of the challenges that the FreiburgCup has encountered to fully develop, such as the lack of level playing field with disposable coffee cups. Among these, the fact that single-use cups tend to be free of charge for customers, which does not encourage them to rethink their habits. "Visible charges, levies or taxes have proved to be very effective in driving behavioural change, reducing the use of disposables and boosting reusables.This has worked well for plastic bags, and can stop the flood of avoidable single-use coffee cups as well", added Rosa.
This document is part of a new series of case studies where Zero Waste Europe showcases change-making initiatives from cities, companies and individuals that are challenging and transforming current business models towards a more sustainable use of resources.
***