Zero Waste to Landfill: false paths to a Circular Economy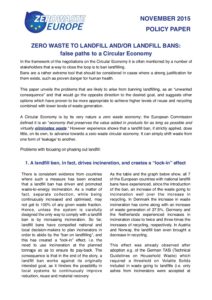 This policy paper warns against the use of landfill bans and advocates for the use of more effective instruments to reduce residual waste and advance towards a circular economy.
Available in English.
Supported by the LIFE Programme of the European Union. This website does not necessarily reflect the views of the donors.