Waste Shipment Regulation revision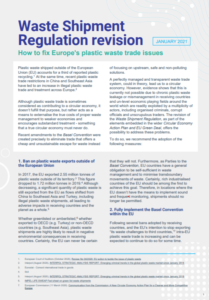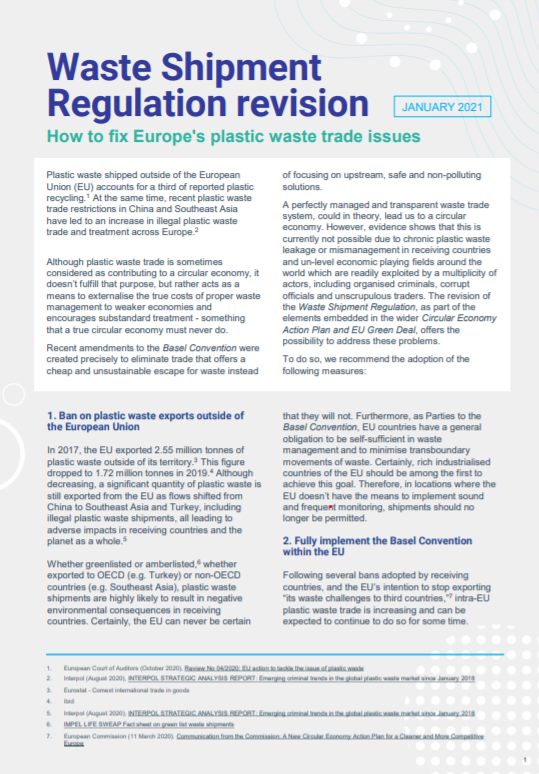 One third of reported plastic packaging recycling is actually shipped outside of the European Union! Exporting waste externalises the problem, placing the burden on other countries. The revision of the Waste Shipment Regulation offers an opportunity for change! Read our recommendations.
Available in English.
Supported by the LIFE Programme of the European Union. This website does not necessarily reflect the views of the donors.