The Waste Sector Under the Effort Sharing Decision Effort Sharing Decision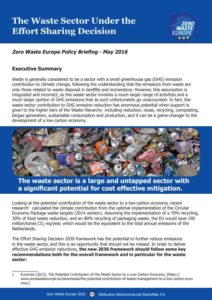 This policy paper lays out Zero Waste Europe's position on the waste sector under the Effort Sharing Decision, based on research demonstrating the true impact of that waste has on greenhouse gas emissions.
Available in English
Supported by the LIFE Programme of the European Union. This website does not necessarily reflect the views of the donors.