Reusable Solutions: how governments can help stop single-use plastic production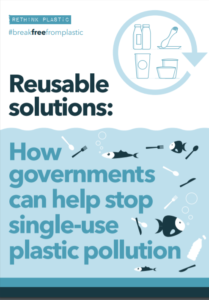 Rethink Plastic alliance report detailing reusable solutions to help governments put a stop to single-use plastic pollution.
Available in English
Supported by the LIFE Programme of the European Union. This website does not necessarily reflect the views of the donors.