Making GHG accounting work for climate – recommendations for accounting methodology for Recycled Carbon Fuels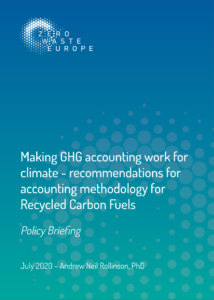 Zero Waste Europe released a policy briefing to act as guidance for the European Commission. In light of their proposals on accounting methodology for potential greenhouse gas emissions from so called 'recycled carbon fuels'.
Available in English
Supported by the LIFE Programme of the European Union. This website does not necessarily reflect the views of the donors.