7 Steps to Effectively Legislate Chemical Recycling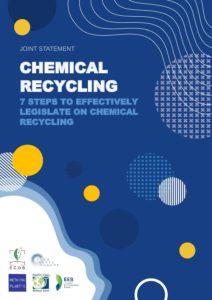 Our latest joint statement with the Rethink Plastic alliance, and notably ECOS, EEB and HCWH outlines key steps for effective legislation of chemical recycling in the EU.
Available in English
Supported by the LIFE Programme of the European Union. This website does not necessarily reflect the views of the donors.