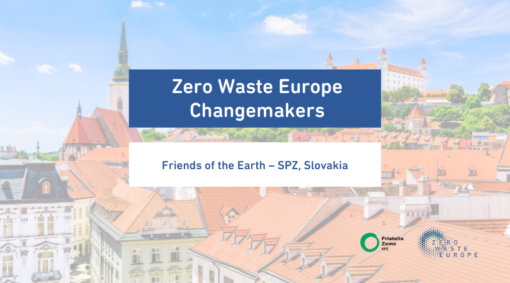 Zero Waste Europe Changemakers: Friends of the Earth – SPZ, Slovakia
Friends of the Earth – SPZ, has been working in Slovakia since 1996, concentrating on the minimalization of pollution caused by waste and toxic substances.
The organisation joined Zero Waste Europe's network in 2021. It has been crucial in pushing for the separate collection of biowaste in Slovakia and has supported two municipalities in joining the Zero Waste Cities network.
Learn more about their work in the video below.