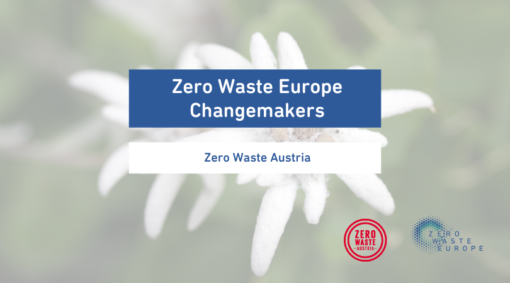 Zero Waste Europe Changemakers: Zero Waste Austria
Each month, our ZWE Changemakers campaign sheds a spotlight on one of our member organisations.
This month, we shed a spotlight on Zero Waste Austria.
Founded as a project in 2015, the organisation become a registered organisation in 2017.  Zero Waste Austria brings together zero waste activists and entrepreneurs interested in moving towards circular systems.  Zero Waste Austria focuses on Zero Waste Lifestyle and redesigning our society through social innovation in collaboration with green start-ups, like the Zero Waste Shops in Austria.
Watch the below video for an overview of the organisation's work:
Notable resources by Zero Waste Austria
-> Manual for setting up zero waste shops (in German).
-> Online map for customers in Austria wanting to shop zero waste.
Keep up to date on the organisation's current projects by visiting www.zerowasteaustria.at