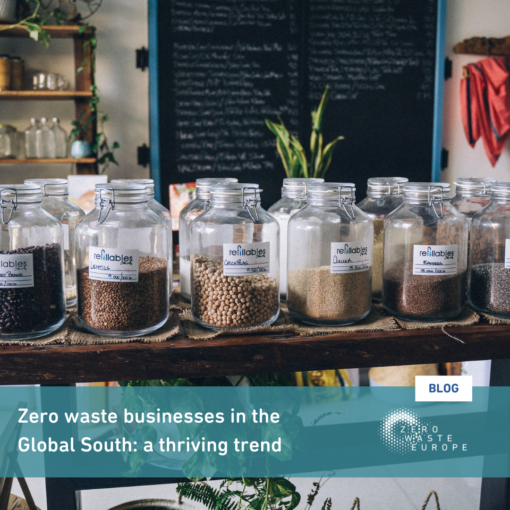 Zero Waste Businesses in the Global South: a thriving trend
It is clear that the zero waste movement is currently gaining momentum in the Global North as terms such as 'circular economy', 'reusable packaging' and 'plastic-free' are becoming buzzwords. 
However, far less attention has been given to the development of this movement in the Global South, particularly in Southeast Asia, an area that is more often in the news in relation to the crisis on global plastic waste trade than any of their groundbreaking advances on the road to zero waste. 
Indeed, since China closed its borders to plastic waste imports, major plastic waste exporters, such as the EU, are diverting their waste exports to low-income Southeast Asian countries, like Malaysia, the Philippines, Indonesia, Thailand and Vietnam. 
Yet, these countries are also experiencing a rapid growth of zero waste businesses. Their emergence is innovating the regional sustainability agenda by reshaping the way materials and products are designed and managed, minimising waste and mitigating impacts to people and the environment. 
The report 'New Business Models Cutting Back on Single-Use Plastic' written by Mariel Vilella, with a collaboration between Break Free From Plastic (BFFP), Global Alliance for Incinerator Alternatives (GAIA), Zero Waste Europe (ZWE) and the Sustainable Consumption Institute of the University of Manchester, explores examples of successful zero waste business models in Southeast Asia, their greatest challenges, achievements and their level of impact. Looking at the lessons learnt from successful zero waste businesses in the Global South is critical to respond to the growing pressure of international plastic production and trade, while it also challenges the prejudices that too often blame poverty and migration for environmental problems. 
Zero waste businesses portrayed in the report are driven by social and ecological values and successfully demonstrate through their products and services that there is no need to sacrifice comfort for sustainability.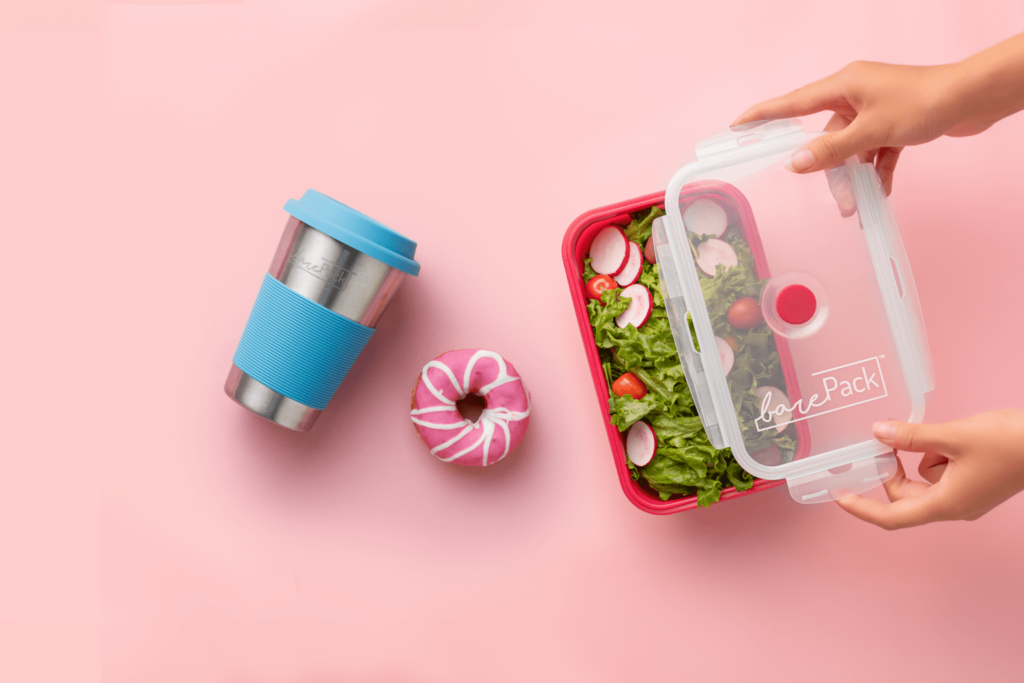 In 2019, Roxane Uzreau founded BarePack, a membership-based service operating in Singapore that aims to make food delivery more sustainable by embracing the reusable culture. Through collaboration with food delivery giants, such as Deliveroo and Foodpanda, this service replaces single-use packaging that is used for deliveries and take-aways with reusable containers that can be later returned, cleaned and used again. 
NUDE is a modern, minimalistic and zero waste store in Malaysia, founded by Cheryl Anne Low and Wilson Chin. Having the motto "Just the Good Stuff—Package Free, Harm Free, Guilt Free" it aims to inspire customers to adopt a lifestyle with less plastic and food waste. At NUDE, customers can find a range of quality products, mainly locally sourced, that come in bulk, reusable and returnable packaging while at the same time are affordable and accessible for everyone. 
Toko Organis was established in 2012 in Bandung, Indonesia by the non-profit organisation YPBB and it is one the pioneer zero waste stores in the area. It offers a wide  variety of everyday products without relying on plastic sachets, which were previously found to make up a significant fraction of household waste in the area. Toko Organis is also affordable, ensuring that zero waste experience is accessible. The store also offers waste management tools, like takakura composting boxes and biopore drills and refill bins.
Refillables Hoi An is the first refillable concept shop in Central Vietnam, founded by Alison Batchelor, a zero waste lifestyle practitioner. The store offers a package-free experience and also includes a variety of DIY products, allowing customers to build products. To ensure that products are accessible for all, particularly low-income families, products are kept at a low retail price. As of March 2020, the shop had done 13,360 refills since its opening in 2018, which is equivalent to the same amount of plastic containers being avoided. 
WorkingMum Periods was launched online in 2018 by Cecille Guevarra. It provides reusable, washable sanitary pads to replace disposable ones. Apart from waste prevention, washable pads contribute to better healthcare since disposable sanitary pads may potentially be connected with a higher chance of cervical cancer. This was the main trigger for Cecille to found this business. 
These successful stories illustrate the fact that the transition to a zero waste circular economy is ongoing, also in Southeast Asia, where the pressure to deal with suffocating amounts of plastic waste has been so severe in recent years. The zero waste, plastic- or packaging-free, and reusable products businesses are currently showing some of the needed changes with groundbreaking results. This growing trend should be supported and scaled up to ensure it is accessible to the majority of the population in an affordable and convenient manner. Solutions are thriving, overcoming even challenges caused by the pandemic and paving the way to a kinder, fairer, toxic-free and zero waste world. 
---
Kassandra Makavou is a volunteer blogger for Zero Waste Europe.
Download the report.