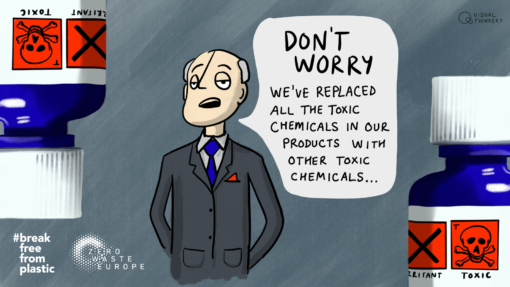 How to avoid chemicals in your food packaging
What do a tin of organic tomatoes, a packet of crisps and a carton of oat milk all have in common? They are all packaged in materials containing chemicals that can migrate into the food and drink contained inside.
Food packaging is a veritable minefield. There are so many different types of packaging: metals, paper, glass, plastic in all its many forms – and a whole other swathe of multi-material packaging. This includes the metal top of a glass beer bottle that contains a plastic (foamed polyethylene or plastisol) sealant, an aluminium fizzy drink can lined with a plastic coating or Tetra Pak milk cartons made with paperboard, aluminium and polyethylene.
EU rules state that any 'food contact material' should not release chemicals into the food or drink in quantities that could harm our health. Unfortunately, these rules are not as robust as they should be. For example, single-use plastics transmit phthalates to our food via contact and heating, which is not good news.
63 hazardous chemicals
Scientists have found that many of the 8,000 chemicals used to manufacture packaging in Europe have not been thoroughly tested for toxicity. For plastic packaging, chemicals can be added to make them more flexible, boost their resistance to heat and sunlight, or add colour – and most of these can easily leach into the food they touch. The Zero Waste Europe policy brief on 'safe food contact materials' notes that 68 of the chemicals that can be added to plastics are hazardous to our environment, and 63 are hazardous to our health.
What you might find surprising is that single-use of plastic is not the only culprit. Food tins are coated with a lacquer that can contain epoxy resin to prevent oxidisation, paper and cardboard can be bleached with chemicals, and ink printed on cardboard can contain chemicals that leach through.
The good news is that the EU is due to revise its current 'food contact material' rules, and an entire coalition of NGOs, including Zero Waste Europe, are working toward protecting us against chemicals leaching into our food.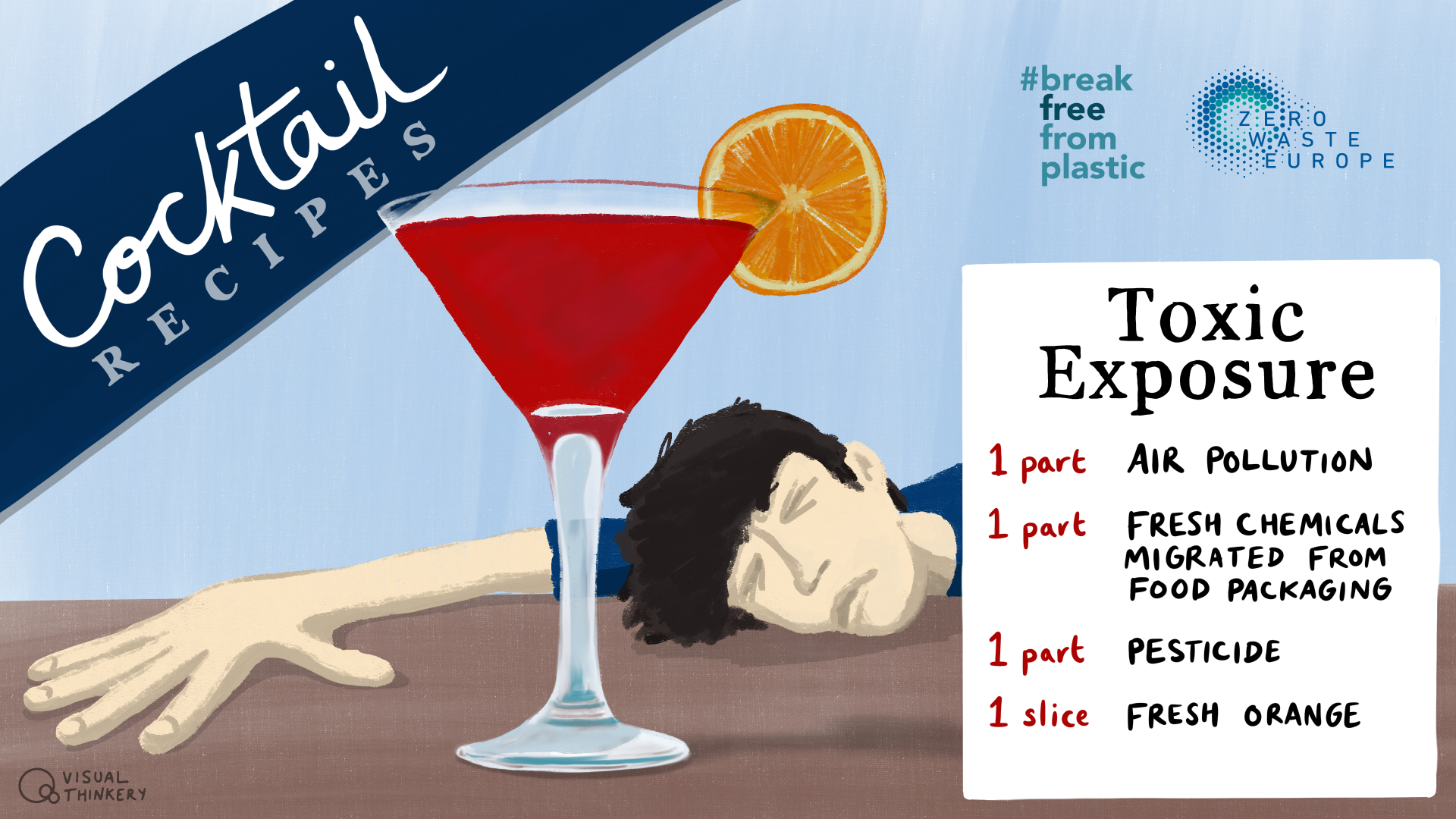 Four ways to avoid chemicals leaching into food
In the meantime, here are four ways to limit your exposure to chemicals in food packaging – and take positive action.
Individual steps you can take to limit your exposure:
You've guessed it: zero waste shops! Take your own cloth bags and glass containers to refill at packaging-free shops.
Prioritise materials like glass, ceramics and stainless steel to store food and drink.
Do not microwave your food in plastic containers – transfer it to a china plate first.
Avoid anything in tiny, individually wrapped portions like ketchup sachets and mini butter packs.
Actions to take if you want to raise concern:
Email your favourite brands and tell them you want them to stop using hazardous chemicals in their food packaging.
Email your decision-makers (ministers, Members of the Parliament and Members of the European Parliament) and ask them to ensure that food packaging in your shops is safe!
Any steps we take to avoid chemicals leaching into food via packaging are also steps that are good for the planet. Taking plastic alone, the average European generates 30kg of plastic packaging waste a year. One-third of this ends up in landfill, another third is incinerated, and the final third which is collected for 'recycling' is often exported outside of Europe contributing to the plastic pollution problem in other parts of the world like South-East Asia.
Removing the chemicals in food contact materials is vitally important for both our health and the health of our environment. This is why it's such a key piece of legislation within the European Green Deal. With the upcoming opportunity for review of the food contact materials legislation, we have the chance to take Europe one step closer towards a truly toxic-free circular economy – no more dangerous chemicals in our food packaging, please!
Do you want to know more?
Read Zero Waste Europe's latest briefing on food contact materials.
Read Zero Waste Europe declaration of concern on plastic, packaging, & human health.
Read the Zero Waste Europe Feedback on the Farm to Fork Strategy.
Have a look at the food packaging & human health infographics from the Food Packaging Forum.
As the world still fights against COVID-19, we continue working for a future without waste and to build systems that work for both people and the planet. This article is the third chapter of our brand new series telling the story of how a fair food system could help create a zero waste and more sustainable future for all!