The Story of Too Good To Go
By Pierre Condamine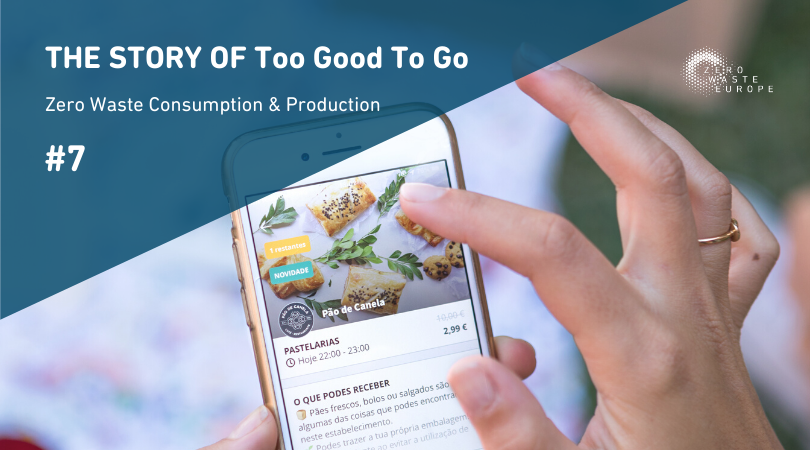 Today Zero Waste Europe releases its new Consumption & Production Case Study, which promotes another example of zero waste business models: The Story of Too Good To Go, a fast growing company making the link between shops whose food is about to be wasted and consumers.
The end of the year's festivities are over and it also means the end of one of the most wasteful periods when it comes to food. Yet, tackling food waste should not be overlooked during the rest of the year and should even be part of our new year's resolutions as around 17% of food waste happening in Europe occurs in food services or supermarkets.
Created in 2015 with the objective to reduce this share of wasted food, Too Good To Go has contributed to save 29 million meals in 3 and a half years. Active in 14 countries across Europe, the company counts more than 18 million users and has partnered with 38,000 different entities from restaurants, supermarkets and even hotels.
The concept is very simple: it consists of a mobile application where shops and restaurants can input the surplus food that they foresee to have, and consumers can make their choice and have access to food at a discount price.
According to Pierre Condamine, Zero Waste Europe's Waste Policy Officer,
"The case of Too Good To Go shows that businesses are key to provide efficient solutions to our wasteful patterns. Not only is this good for the environment but it also helps in creating jobs as the company now employs around 500 people across Europe".
The study also highlights how Too Good To Go does not intend to stop here but aims at going further in terms of revamping our food systems with the Movement Against Food Waste.
"Food waste is a huge, global problem, and not one of the wonderful organisations fighting it can do so alone. We are proud of the work being done by our app to redistribute surplus food that would have otherwise gone to waste. Further to this, though, is the food being lost in homes, and at various points in the production and supply chain. Only through collaboration and advocacy can real impact be made here and we work constantly to build partnerships with producers and government bodies to make this happen."
Mette Lykke, CEO at Too Good To Go
Here are a few related posts...