Revolutionary: Zlarin becomes the first Croatian plastic-free island!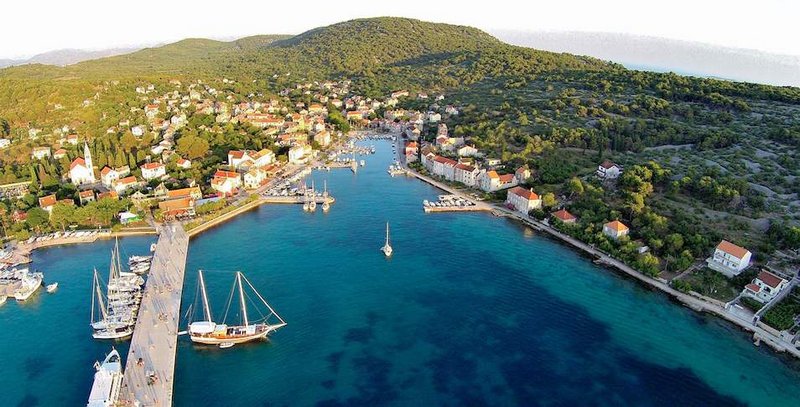 Motivated by the European Single Use Plastic Directive, a group of local activists from the island of Zlarin in Croatia, decided to make Zlarin a plastic-free island.
They won a contest for best innovative solutions helping to stop further plastic pollution in the Adriatic Sea. Few months after that, the vision started becoming reality when all shops, restaurants, NGOs and local authorities signed the declaration to replace all disposable plastic with more environmentally friendly solutions.
Zero Waste Croatia Network, which gathers and supports best practices in Croatia, congratulates the island of Zlarin and all the entities involved in this big and important success.
As a member of the international Break Free From Plastic movement, we congratulate the island of Zlarin! We have been putting a lot of effort to get a strong European legislation to fight plastic pollution, and soon after that we already have concrete results here in Croatia. Zlarin is the first and hopefully many other islands and municipalities will follow!
Says Marko Košak, coordinator of the Zero Waste Croatia Network, member of the global Break Free From Plastic movement and of Zero Waste Europe.
Our goal isn't to simply replace all single-use plastic items with other single-use items made of more environmental friendly materials. Our goal is to start again using reusable items – shopping with canvas bags, glass instead of plastic bottles, tap water instead of the bottled one during events, etc. Plastic cups and cutlery will be replaced by more sustainable solutions and straws will be completely phased out
Says Ana Elizabeta Robb from Zlarin, one of the initiators of this successful project.
After this crucial step, Zlarin won't stop.
We have already had a meeting with local activists and have started planning the next actions to improve the quality of life on the island. The Croatian Ministry of Environment doesn't do much to stop plastic pollution, so we are putting pressure from bottom up. With our zero waste municipalities and plastic-free islands like Zlarin we are on the right track to transform our society and environment to be a better place to live in
Concludes Marko Košak.