Zero Waste Circular Economy – A Systemic Game-Changer to Climate Change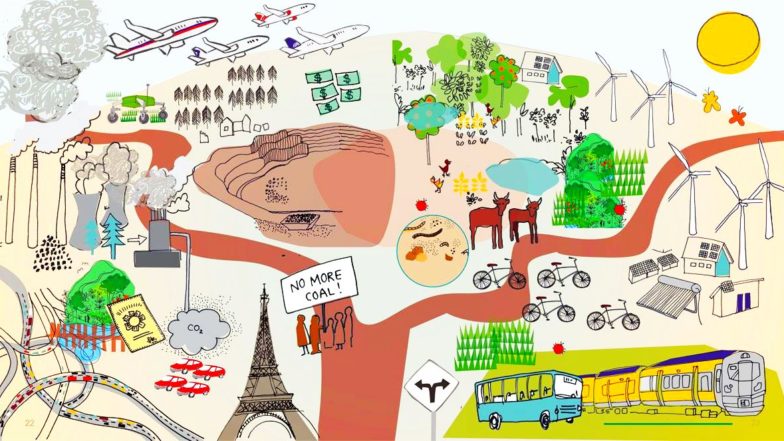 [vc_custom_heading text="Zero Waste Circular Economy
A Systemic Game-Changer to Climate Change" font_container="tag:h1|font_size:60|text_align:left" use_theme_fonts="yes" css=".vc_custom_1537516306642{padding-bottom: 10px !important;}"]
The Heinrich Böll Foundation recently published 'Radical Realism for Climate Justice' an 8 volumes dossier that they describe as 'a civil society response to the challenge of limiting global warming to 1.5°C while also paving the way for climate justice'.
Volume 44.3 'Zero Waste Circular Economy – A Systemic Game-Changer to Climate Change' sees our Managing Director Mariel Vilella explaining how resource management is vital for keeping global warming below 1.5 degrees Celsius. Indeed we need 'a much deeper and wider look at the way our economy operates, analysing our production and consumption habits in particular'.
As the linear economy drives over-consumption and unsustainable exploitation of natural resources, it is also responsible for increasing waste production: generating and getting rid of waste (moving it to to landfills and incinerators) strongly contributes to climate change. But the problem is not only at the disposal stage, before that natural resources were extracted, manufactured, transported and consumed and in all these steps greenhouse gas emissions were produced.
As Mariel states 'the accounting guidelines [for the waste sector] set up by the Intergovernmental Panel on Climate Change (IPCC) for national greenhouse gas emissions inventories do not follow a life-cycle approach'.
In fact they only consider emissions produced in landfills and incinerators, not appraising the the potential contribution of waste prevention and resource management to climate change.
Mariel analysis moves forward explaining how circular economy, based on a zero waste society, makes possibles for 'everything that we produce and consume' to return 'safely to nature or society'.
Zero waste circular economy can be a game-changer to keep the planet under 1.5 ° C of global warming
The ultimate factor is that these solutions are ready to be implemented today and could provide immediate results as creating livelihoods, saving money, and protecting the environment and public health. And are in fact being implemented in Europe and beyond, that's why 'it is necessary that climate policies are upgraded and aligned with them'.
To read the whole volume download it here.
To read the whole dossier follow this link.