Meet the FreiburgCup: paving the way for zero waste coffee to go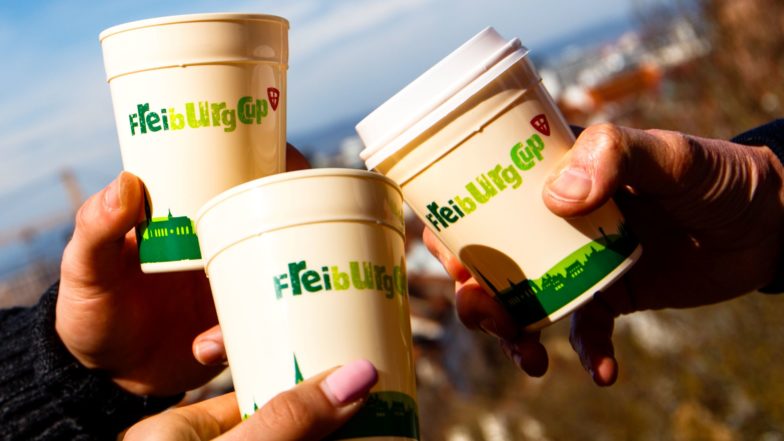 A reusable cup on a deposit is helping Freiburg to break free from disposable cups, one coffee at a time.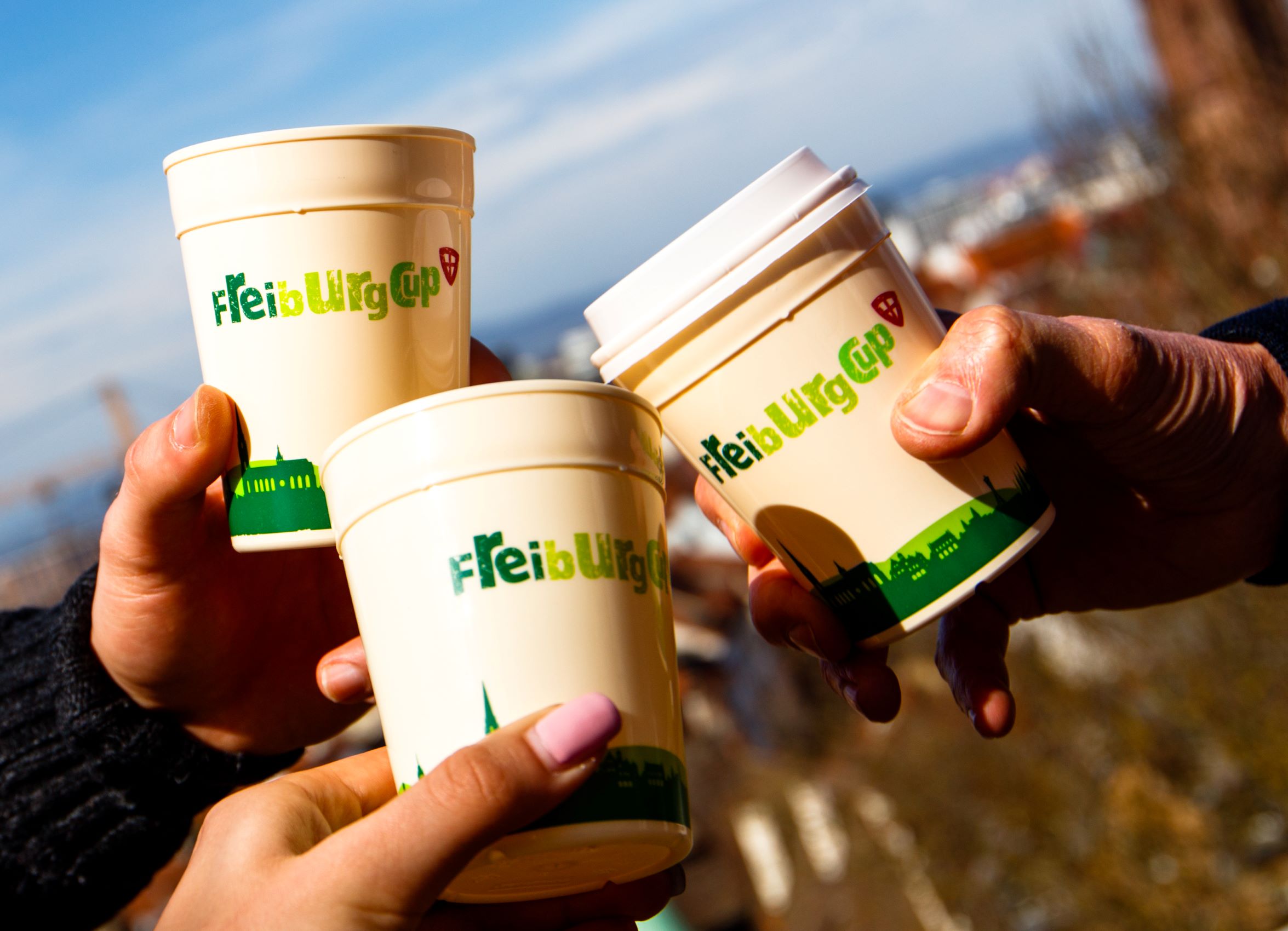 With a high-performing waste management system that reaches a 70% recycling rate, innovative projects in renewable energy, green mobility and energy savings,  the beautiful city of Freiburg is known to be the "greenest city in Germany".
Though the city is a leading example in sustainability, it could not escape the pressing current issue of single-use coffee cups.
That is why in 2016 the mayor of the city decided to launch the FreiburgCup scheme. The volunteering scheme of reusable cups under a deposit was introduced with three main objectives: the promotion of reusable cups, the reduction of litter and the promotion of a more sustainable consumer behaviour.
The FreiburgCup project officially launched on the 22nd of November in 2016. The scheme was presented during a press conference, which attracted massive local media coverage. Thanks to the media coverage but also to the fact that the campaign is very straightforward, there was an high rise in the local cafes involved in the scheme, which started with 15 and reached 45 cafes in a month.
How does it work?
It is very simple to enter the deposit scheme. Customers who want to participate just have to pay a one euro deposit when ordering their coffee. They can get the deposit back when they return the reusable cup to any of the cafes or shops that have joined the scheme. This should not be an inconvenience for the customers, since it is estimated that currently around 60-70 % of local coffee shops participate in the FreiburgCup project.
Fast forward to mid 2018, and it is clear that the scheme, once introduced as a provisional project, has achieved its main objectives. The amount of litter is reduced, consumers are now given an alternative to disposable cups, and the FreiburgCup has managed to raise awareness on the need to cut on single-use cups.
However, there are still challenges to be faced before the project can become the mainstream option for customers wishing to enjoy their hot drink on the go. For example, consumers' willingness to take part in the scheme is crucial to its operation, mainly due to the scheme's voluntary nature. This is an issue because, even though many people are already choosing to switch to sustainable alternatives, a broader behavioural change  can be rather hard to achieve, considering the hesitation of the shops to charge their customers for the use of disposable cups while actively promoting the FreiburgCup as a sustainable alternative.
Nevertheless, despite the minor complications, the FreiburgCup has managed to find a way into the daily life of coffee drinkers in Freiburg. Citizens there have embraced the alternative and the scheme has sparked other sustainable projects in Germany and worldwide. A sustainable future is getting closer, one reusable cup at a time.
Hungry for more?

Read our case study on the FreiburgCup!"The FreiburgCup has managed to find a way into the daily life of coffee drinkers in Freiburg."