Clean up the beach… and improve brand image!
A large-scale operation of abandoned waste collection is set to take place next Saturday, September 15 on World CleanUp Day. On this special occasion, Zero Waste France prepared a series of four articles to gain perspective and understand the various dangers associated with what is sometimes designated as "wild waste".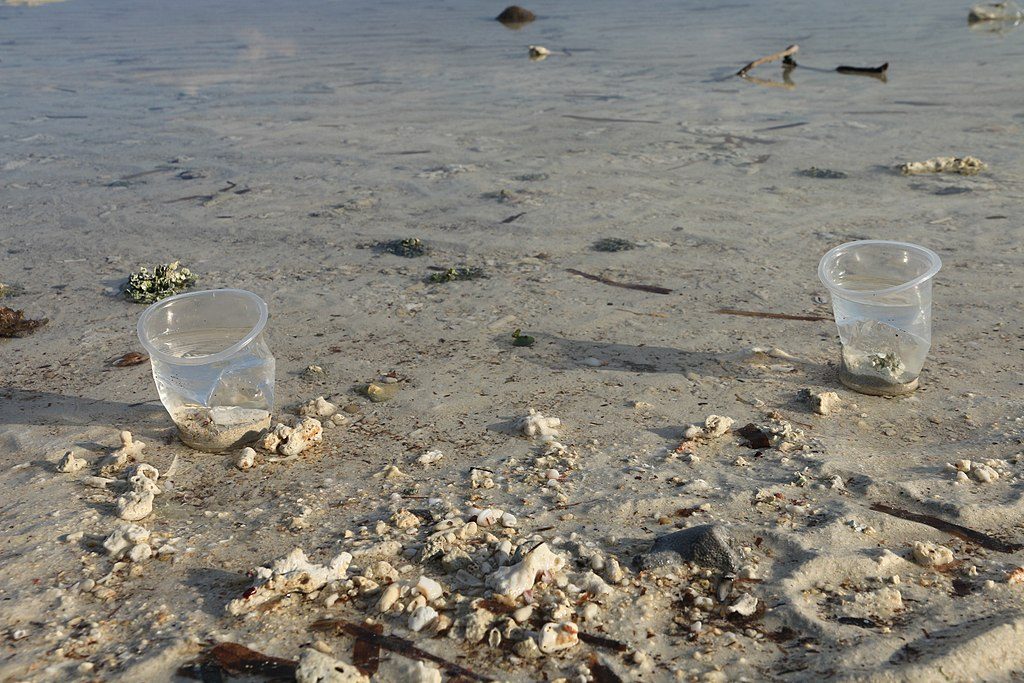 This article was written by Zero Waste France Director, Flore Berlingen and was kindly translated by a Zero Waste France volunteer.
Waste collection on beaches and other natural areas is a practice that emerged a long time ago. It is at the heart of the charter of numerous national and European foundations – such as Surfrider Foundation established in 1990 – and regional and local organizations as well – like Mer-Terre established in 2000 in the French PACA region – notably because it associates awareness-raising with information and action on the field.
Personal initiatives – oftentimes spreading with the help of social media (see Run Eco Team) – have recently been able to revive the momentum and attract a new audience, beyond environmental activists. "Salutary action or fake activism?" the media asks, in the face of the enthusiasm triggered by these initiatives. Zero Waste France is particularly sceptical regarding the role played by sponsors and supporters of some of these projects.
Let's take TIRU group – a subsidiary of Dalkia and EDF group – who decided to provide support to the Run Eco Team project through the creation of a mobile application designed to motivate the "ploggers" (i.e. joggers who collect abandoned waste as they run) by measuring the energy that could be generated by burning the collected items. Now it is easy to understand TIRU's motives in advertising waste incineration here, since it is their main activity. However the message sent is in absolute contradiction with every awareness-raising campaign relating to waste reduction, sorting and recycling! Similarly, Plastic Odyssey has been delivering a quite discouraging and inaccurate discourse on alternatives: "Change our consumption patterns, stop the use of packaged products, and choose sustainable alternatives (bioplastics, edible packaging). All these transformations are necessary but require a lot of time." These comments instantly weigh less if we pay attention to the main partners of the project (among which we find Veolia) and its purpose: "to demonstrate the value of plastic waste as a resource" notably through the development of a plastic pyrolysis technology.
The interest of companies in volunteer pickups is not new either – "clean up nature!" operations of Leclerc Centres started in 1997 – but it lately grew with the media coverage of the crisis of ocean plastic pollution. Some brands do not hesitate to make it a cornerstone of their CSR strategy and show it to the world: Procter & Gamble welcomed in 2017 the participation of "thousands of volunteers" in the collection of waste on beaches for the manufacture of a limited series of partially recycled (25% only) plastic shampoo bottles. A short-lived operation, limited to France, accompanied by additional costs for consumers… yet rewarded by the United Nations.
The giant Henkel also recently spoke about its commitment to the work of volunteers on the Danube river, while Coca-Cola called for "Litter heroes" with Keep Britain Tidy, alongside MacDonalds, KFC and many other food and distribution brands.
Of course large retailers responsible for the placing on the market of disposable products and packaging should participate in the financing of waste management resulting therefrom. However, their influence on public awareness campaigns can lead to a huge pitfall: that of suggesting that the ubiquitousness of plastics in our environment is only the result of mismanagement and incivility and can therefore be solved without ever questioning the reign of disposable items.
""Salutary action or fake activism?" the media asks"