Interview: Hotel Ribno – The first zero waste hotel in Slovenia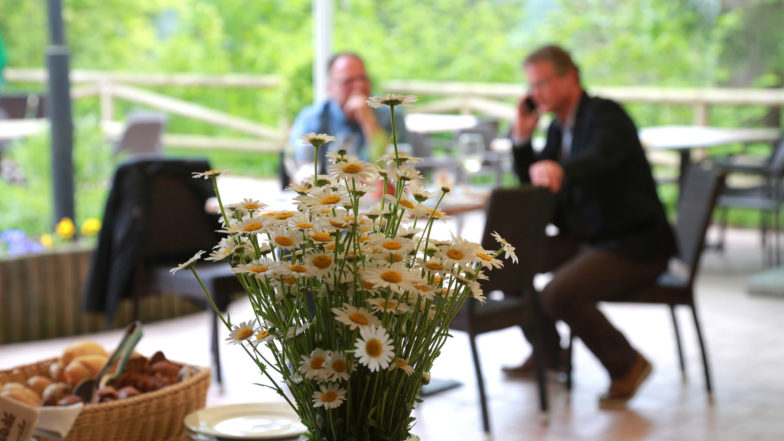 The director of Slovenia's first 'Zero Waste Hotel' explains the secret to his success. Including how other hoteliers might be able to replicate their leading example.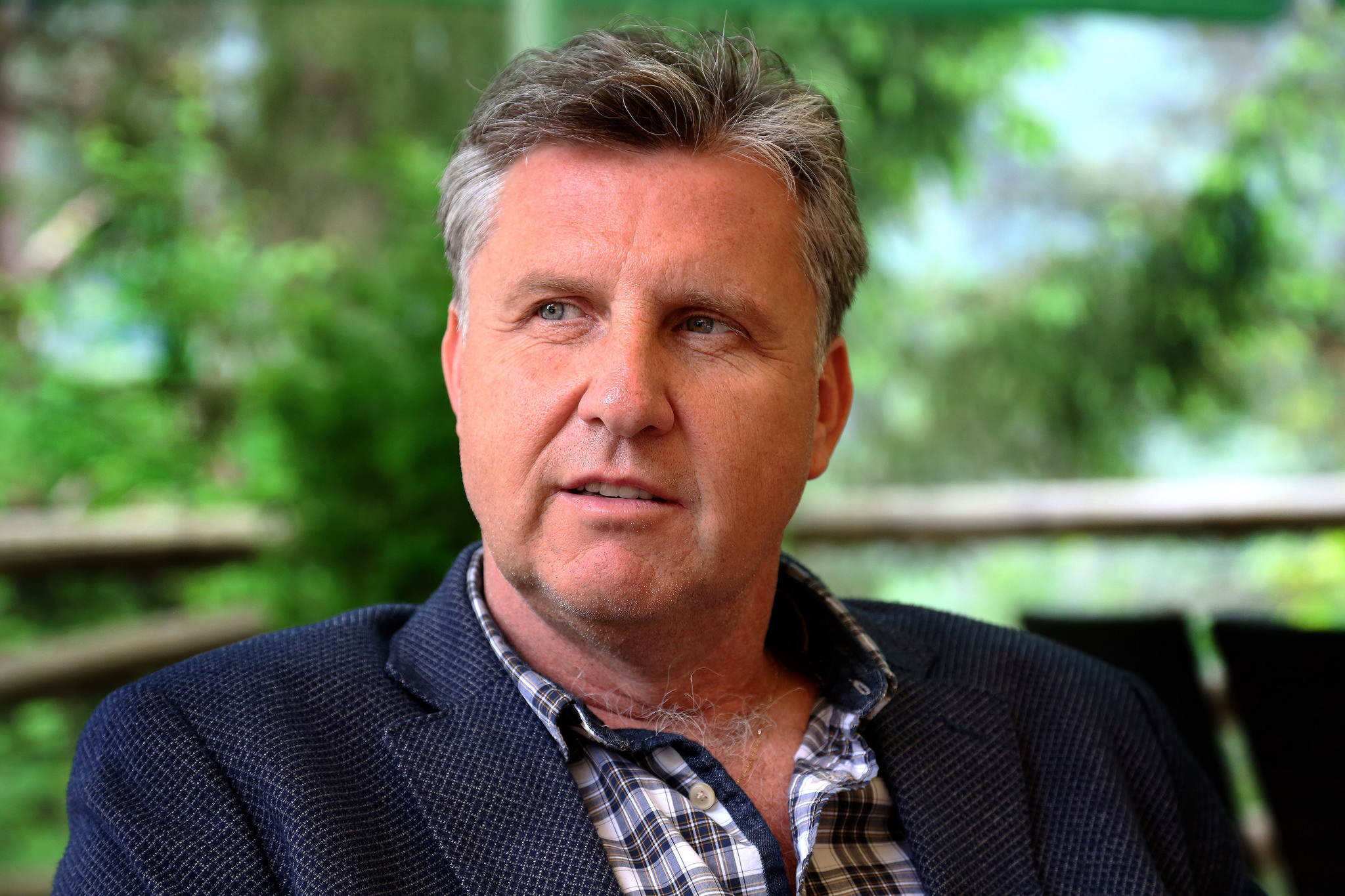 [vc_custom_heading text="Photo: Polona Ponikvar
" font_container="tag:h6|text_align:right" link="url:https%3A%2F%2Fwww.flickr.com%2Fphotos%2F122602463%40N02%2F42038765721%2Fin%2Falbum-72157690888845130%2F||target:%20_blank|"]This article was originally written by Helena Nieboer for Ekologi Brez Meja (Ecologists Without Borders), the Slovenian member of Zero Waste Europe. The article was translated into English by Saša Erbežnik. All photos are by Polona Ponikvar.
Tourism is an extremely important industry for many people and a fall in the number of guests because of various economic and political crises is, of course a very severe blow for any tourist destination. The consequences of which are felt by companies, hotels and of course individuals.
In 2017 we can say that from the point of view of tourism it was a real rebirth in Slovenia. Of course, despite many advantages for the country and the local population, the increased number of guests also brings some significant negative impacts. From traffic jams and increased air pollution to an increase in water and electricity consumption and, of of course, an increased amount of waste being produced.
Lately, we come across more and more news that some places have decided to impose significant limits on number of tourists visiting, because with the burden they create for the local flora and fauna, and with waste they change the previously attractive nature into a big dump. It is therefore extremely important to identify such environmental impacts and to adapt activity accordingly. Research shows that guests want pristine untouched nature and that this is an important factor when choosing a holiday destination.
In May, Ribno Hotel officially became the first Slovenian zero waste hotel. In the past year, the proposed measures were actively introduced to minimise the amount of waste. In spite of the greatest of efforts, some waste can not be avoided, but they have ensured that they are properly separated.
Changes can be seen at every step, from the reception, dining room and rooms to the most hidden corners, such as storerooms. However, new improvement initiatives are coming up again and will continue in the future. Zero waste is, in particular, a path that is long and it does not seem to have an end to it at the moment!
In order for the hotel to be successfully put into the way of life without waste, everyone needs to be involved. First of all, managers and employees, but of course there is no success if the guests are not also involved. Research shows that guests on holidays usually behave less economically than home. This is mainly reflected in the consumption of electricity, water and eating, as large quantities of food often remain on plates. Therefore, when implementing measures, it is very important how they are presented to guests so that they will not be seen as an obstacle, but also so that they will recognise their importance for the environment and consequently also for them.
Further more another very important factor must not be forgotten – the local environment and suppliers. Locally produced food, which does not need to travel thousands of miles to end on the table, has a significant impact on the quality of the offer, reduces the negative impact on the environment, and involves and connects people in the regional environment. With suppliers that are close to us and who are familiar, it is also easier to agree on the delivery and returnability of any packaging.
We asked the director and owner of the Hotel Ribno, Matija Blažič, about the reasons for the decision and about the process of introducing these changes.
---
You probably have been asked this question often these days, but tell us – why have you decided to do so?
"This is essentially a matter of education and human personal values. If these certain things do not seem right and you get the chance to start fixing it, then you take advantage of that. And when they presented the zero waste direction in Bled a few years ago, and invited us to go to Italy to see the hotel, which has already acquired such a name, we did not hesitate to make a decision. On the basis of this visit and socialising with people who deal with these matters in depth, the decision was very easy. It should be said, perhaps for those who are still considering that the matter is negligible in terms of costs. The main part is introducing proper thinking, working and communicating them to employees and guests."
What did you learn yourself in this process of introducing change, did anything surprise you?
"You quickly see that things are simple and everyday. If people were a little inspired by the way of life, for example, thirty years or more years ago, they would find that sometimes, when all the goods were available considerably less, they thought about how to use them more efficiently. For example, at our home, bread was always used up, and we bought only what we knew we would use. Also, you do not have to have two new pants and shirts every month. If we buy more than we need, surpluses are generated, and waste is created. In our own case (Hotel Ribno) it was pleasant to see how all employees took the matter into their own hands. Apparently, in Slovenia we have this thought process integrated into our system of values, but the imposed consumer culture has very successfully influenced the perception of the individual, what he needs to feel well in the company of others. In short, with very little effort, we very quickly attracted employees to this process."
We know that employees are an extremely important part of the organisation's success, and this is also reflected in the introduction of zero waste principles. How did you do it?
"As I have already said – I believe that Slovenes are mostly a thoughtful and economical nation. But of course, consumer culture, quickly leads to the wrong path. But when someone reminds us of this, we like to wake up quickly."
Would you advise a similar route to other organisations that are part of the tourist industry? Perhaps some kind of information about greater recognition, cost savings, shorter work processes?
"I live in Bled and with some enthusiasts, we also persuade other hoteliers and other tourist stakeholders in Bled to join as soon as possible. I think that there is no longer any question whether it is worth it (as far as cost, working processes …), it has to become and will become necessary for anyone who wants to become a socially responsible company. As of now we may "stumble out" as someone who did this first, but in a few years, every company that does not adopt this thought process will "peek out". The only difference is that they will stand out in a negative way."
---
The name zero waste hotel (Hotel Rifiuti Zero) was developed by Antonino Esposito in Italy, the cradle of zero waste movement. Ecologists Without Borders, which are also the national organization of Zero Waste Europe, became their partner in Slovenia. We help any hotel that decides to get the name by directing and guiding it. After a thorough review of the existing situation we prepare a draft of measures, monitor their introduction and educate our employees to be able to properly explain the zero waste changes in the hotel to guests, partners and suppliers. The introduction of most of the proposed measures is followed by a review of the situation on the basis of which we make an assessment of whether the objectives that enable the acquisition of the certificate have been achieved. What kind of recommended measures will be accepted by the hotel and how quickly changes will be introduced remains their decision.
More information on procedures and the importance of introducing zero waste strategies in tourism can be found on the Zero Waste Slovenia website.
"This is essentially a matter of education and human personal values. If these certain things do not seem right and you get the chance to start fixing it, then you take advantage of that"