Tackle beach pollution at source, not just with annual litter pick-ups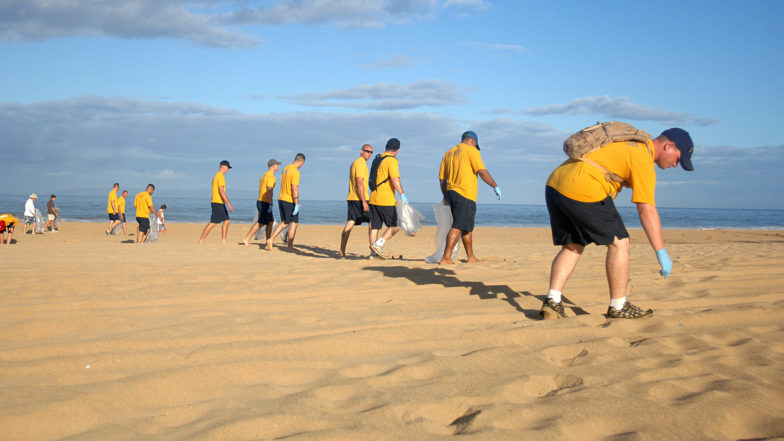 Our guest blogger Zoe Casey joined the annual the annual beach clean-up on the Belgian coast. Here's what she found.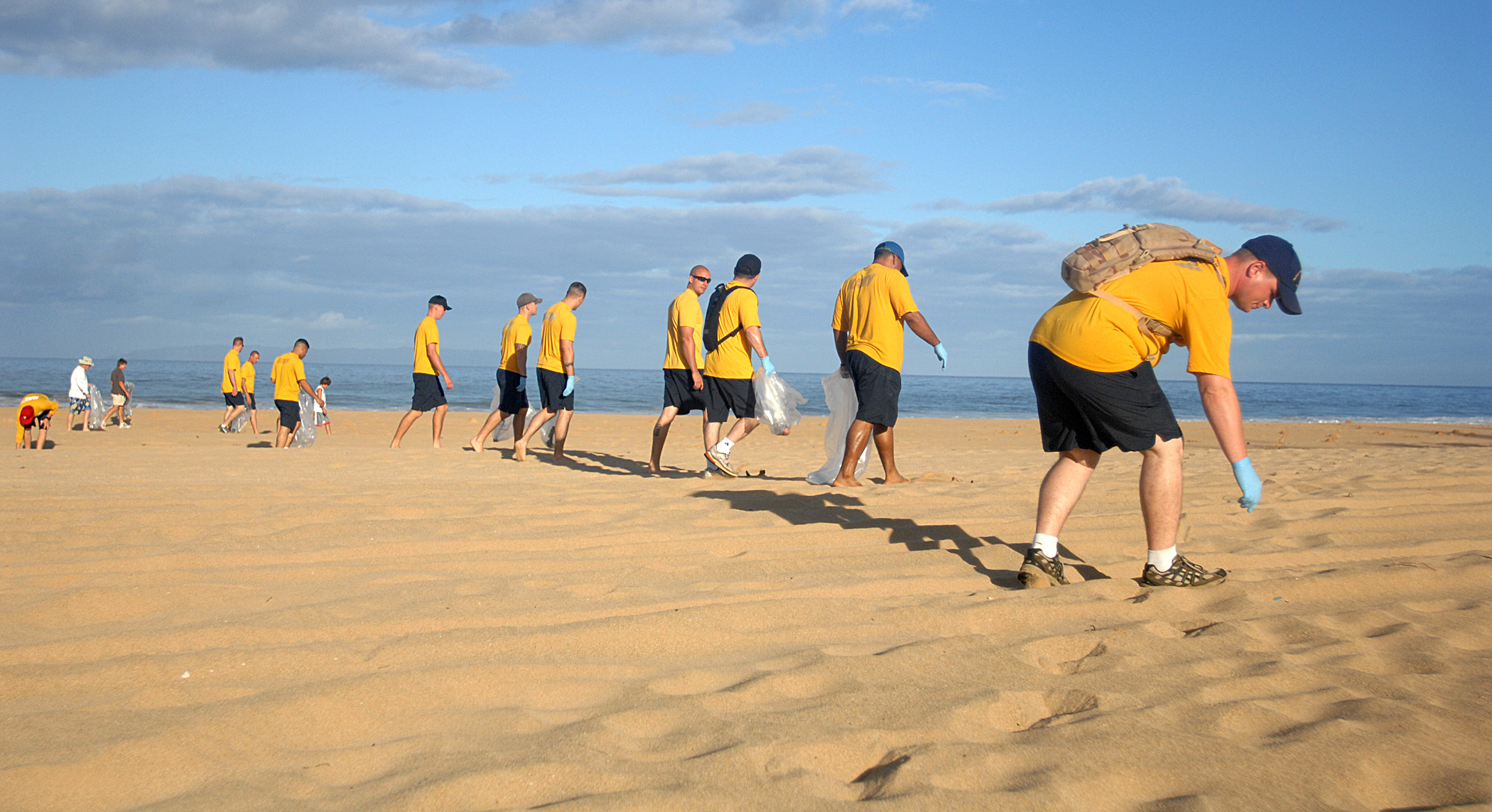 From bits of broken plastic and old cigarettes, to pieces of rope and fishing line entwined with seaweed, straw wrappers and dog poo bags, there was plenty of litter to pick-up on the Belgian coast at the annual beach clean-up on Sunday 25th March.
Over three and a half thousand people headed to the beaches under light grey skies and a chilly 8°C breeze to tidy-up a total of 5.5 tonnes of waste at 16 places along the coast. Per kilometer of beach that's a whopping 3,000 items of rubbish that shouldn't be there in the first place.
I stopped at one of my favourite spots on the coast – De Haan. Armed with a plastic bag and yellow gloves, I joined a group of motivated and cheery people. "I came here to do my part in keeping our coast clean. The beach is quite clean, but there's a lot of rubbish in the forest behind the dunes," said one volunteer. "We are with our two children to have fun at the sea but also show them the importance of not dropping rubbish and how bad it is for nature," another said.
Hidden among the sea shells we found small pieces of plastic that will eventually break down in to micro plastics and could end up in the stomachs of North Sea creatures like shrimps and soles. One group of people even hauled an abandoned tyre out of the shallows.
According to the organisers, the annual clean-up, which is in its ninth year, is growing in popularity and helping to raise awareness about the scale of beach litter. This is, of course, a positive thing, but there's a darker side. Why is it even necessary for citizens to voluntarily pick-up litter? Should the problem not be tackled at source by cutting the production of plastics – especially single-use – and stopping boats dumping rubbish into the sea rather than shifting the responsibility onto the volunteers? Are the companies sponsoring and promoting the clean-up using it to show they care without actually doing anything to solve the problem?
European Commissioner for the environment, Karmenu Vella, joined the clean-up in Blankenberge. He told the media that the Commission is moving ahead with initiatives to tackle marine waste including the circular economy package, the plastics strategy and the marine strategic framework directive. Meanwhile, he also wants to put marine litter pollution on the international agenda at the G7 and G20.
Calling everyone concerned about #MarineLitter & #Plastic Pollution! You can learn more here https://t.co/DZLKQB3fOo & if you missed our Facebook live at #Blankenberge #EUbeachcleanup today watch here https://t.co/zEt0ym6aub pic.twitter.com/tFsBCqNH5h

— Karmenu Vella (@KarmenuVella) March 25, 2018
"The idea is not to continue to clear beaches, avoiding marine litter is the long-run solution," he said, and I couldn't agree more.
After about an hour-and-a-half of wandering the dunes and beach, I stopped for a coffee at a beach bar. I noted the cup of colorful plastic straws available on the counter, as well as the cake and mini chocolate bar individually wrapped in plastic offered with my coffee. It occurred to me that the beach clean-up, while necessary, is a rug under which to sweep the real problem – those plastic straws, the fishing tackle waste, and plastic water bottles shouldn't even be there. It's not our responsibility to clean the beach – although I don't condone those who drop litter – it's the authorities, institutions, plastic producers and retailers who need to step-up their action."It occurred to me that the beach clean-up, while necessary, is a rug under which to sweep the real problem – those plastic straws, the fishing tackle waste, and plastic water bottles shouldn't even be there."