New year, new beginnings: Will the Commission deliver an ambitious Plastic strategy?
The European Commission is set to take action on plastics in the Plastics Strategy, but citizens' initiatives from across Europe are already miles ahead. It is time for the European institutions to catch-up.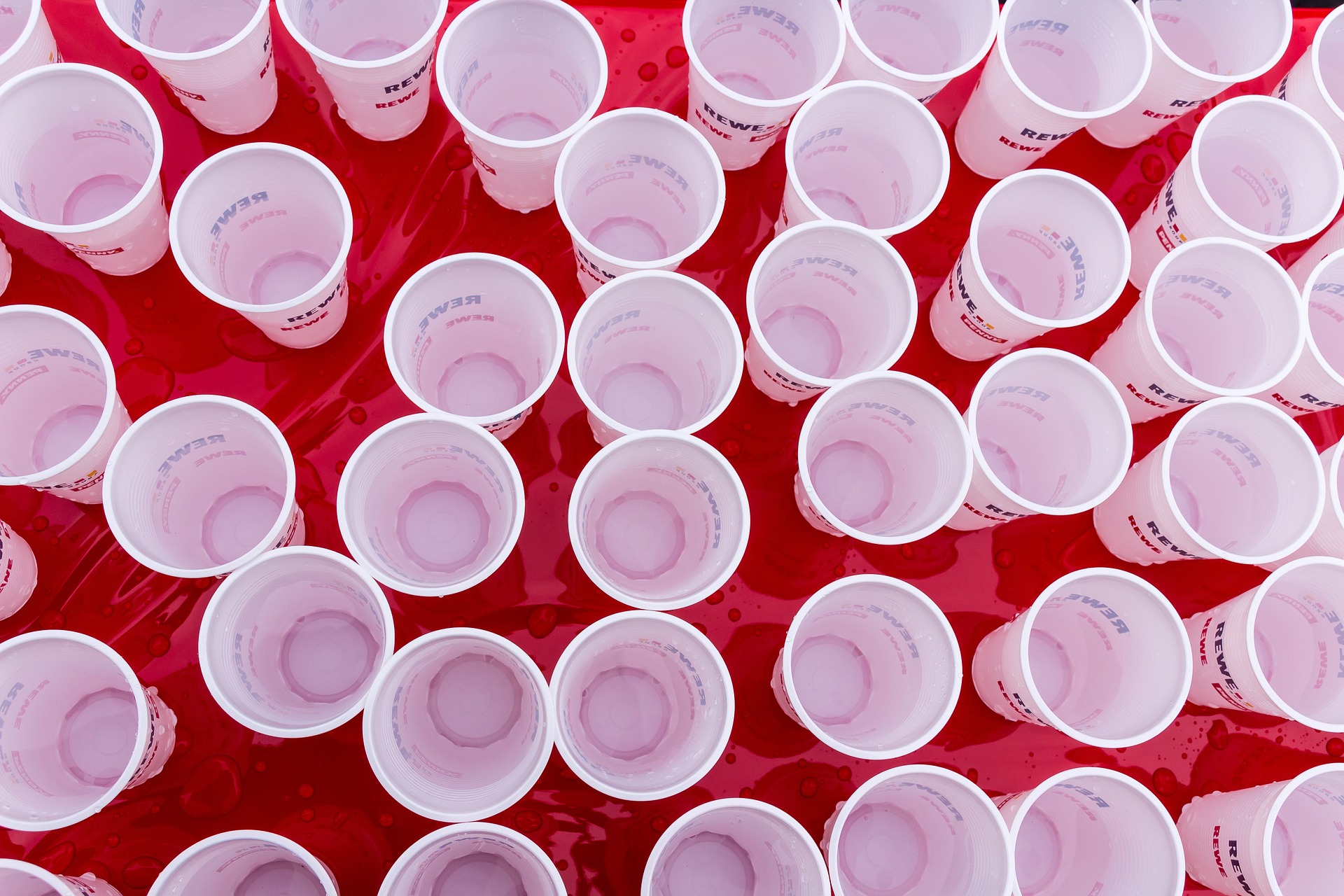 The European Commission is set to take action on plastic pollution and will be publishing its much awaited Plastic Strategy on the 16th January, after postponing the date several times. Although it will not be legally binding, it is set to provide a framework that will guide Member States on how to manage plastic waste, with some potential for more concrete steps to reduce the top 10 most littered items in the marine environment
Plastic waste has been growing over the years across Europe as more items are now made of plastic than ever before, and single-use plastic packaging is the norm, especially for food.  In a time period where 300 million tons of plastic are produced yearly and 80 million tons are littered in the ocean every year, it is no surprise people expect a stronger legislative approach.
People power
Citizens around Europe have said many times loud and clear that they are fed up with plastic waste and plastic pollution. Many Eurobarometers show that is the case, with strong will for the EU institutions to take action. In a more practical approach, packaging free shops are popping up all round Europe,  there is growing support to the annual Plastic Bag Free Day, ocean clean ups are happening all around the world,as well as groups of people who are taking action to live a more sustainable lifestyle, moving rapidly to becoming zero waste ambassadors.
The most annoying about plastic waste is that most of it is from items designed to be used once, for a short period of time, and then thrown away. Many of these plastics are not reusable, and even if they were recyclable, they are not collected by the local authority ensuring that most of these plastics end up polluting the natural environment as litter, buried in landfills or burned in incinerators, in other words either polluting soil or changing the climate.
People's Design Lab
Zero Waste Europe has been running the People's Design Lab for a few years now. We believe that products need to be designed better and that people's voice needs to be heard when it comes to improving product design. This year's People Design Lab has been really exciting, and after an online competition where the most wasteful products were voted upon, all across Europe there have been workshops where citizens can have their say on better products. If you are interested you should read my previous blog on the workshops. Today, however, I would like to put the spotlight on one of them, which shows the scale of the system change we need to combat the current levels of plastic pollution from single use items.  
In Bulgaria, kindergartens use single-use cups for children and staff to drink water. Imagine, every day, in each of these centers, thousands of cups are used only once and thrown away. The Bulgarian NGO Za Zemiata, member of the Zero Waste Europe network, is working with all national kindergartens to replace them with more sustainable, durable and healthier beverage containers. Plastic cups are not only unnecessary waste, but also a waste of money. My colleague Evgenia Tasheva, Zero Waste Coordinator at Za Zemiata, in a recent chat made the case that a change of containers is also good for public finance  "most kindergartens receive public funding and they spend it on single use plastics that eventually gets incinerated. Every year between 1 to 2 million euros are being spent to buy single-use plastic cups. It is completely unnecessary".
Making such change is also an opportunity to raise awareness amongst younger generations on the issues related to the use of single use plastic. Education in schools on causes and effects of the use of plastic should be prioritised.  
A few final words…
Strong legislative action at European level  is needed urgently by  promoting high recycling targets, deposit schemes for packaging (such as bottles) as well as items (such as coffee cups), as well as ambitious single-use plastic reduction targets and education in schools. After all, European citizen's efforts in reducing plastic waste is proving that a shift in people's habits is possible. What is the EU waiting for?
Citizens-led workshops aimed are raising awareness on the use of single use products are happening all over Europe (you can read more about it here).  "Every year between 1 to 2 million euros are being spent to buy single-use plastic cups. It is completely unnecessary"