Sadiq Khan pledges to make London zero waste
Supporters excited by step in the right direction but the strategy should phase out the continuation of waste incineration in London, if a true zero waste city is to be achieved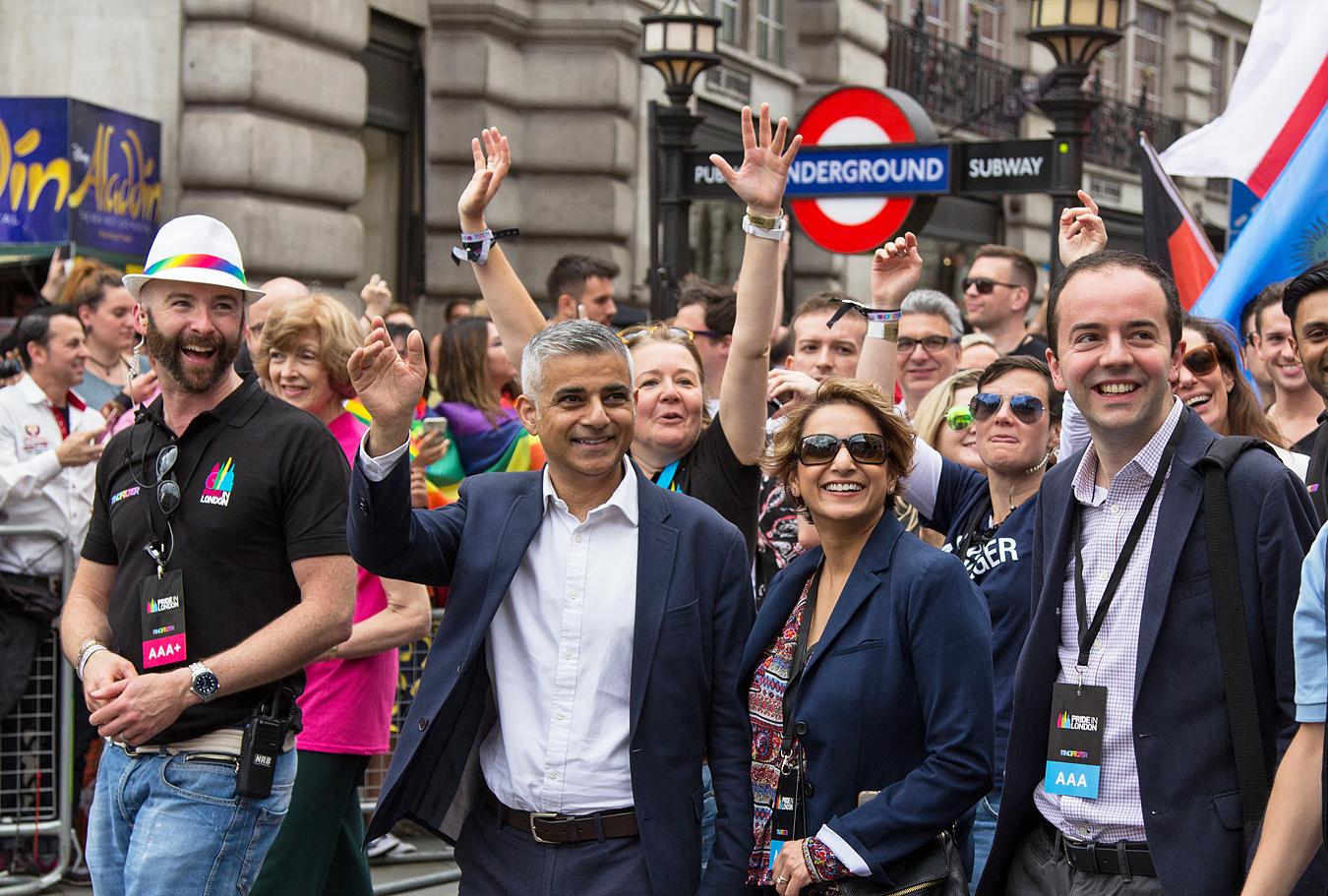 Unveiling his environmental strategy for London, Sadiq Khan has pledged to make London a zero waste city.
Specifically, the London Mayor has suggested that "by 2026 no biodegradable or recyclable waste will be sent to landfill and by 2030 65 per cent of London's municipal waste will be recycled".
Mr Khan stated that "our linear economy (take, make and dispose) is unsustainable", adding that "too much waste" is produced.
Further, the Mayor has suggested that he will "take a circular approach to London's use of resources that designs out waste, keeps materials in use at their highest value for as long as possible and minimises environmental impact".
The announcement is arguably indicative of the growing popularity of the concept of "zero waste" and "the circular economy".
In Ireland, for example, a recently proposed Waste Reduction Bill has received cross-party support. Alternatively, a GAIA report, 'On the road to Zero Waste' indicates that the zero waste movement is gaining more and more momentum worldwide.
Key findings
The policy document suggests that "around 7m tonnes of waste is produced each year from our homes, public buildings and businesses" in the capital.
Local Authority collected waste is suggested to be made up of 18% food waste, 44% main dry recyclables (e.g. glass, mixed plastics, paper, card, tins, cans), 10% other recyclables (e.g. electrical  waste, textiles  and wood) and 10% other (e.g. film, contaminated/broken waste, some drink cups, garden waste).
Alternatively, national food waste data published by in January 2017 WRAP estimating food waste arisings in the UK suggests that "London produces around 1.5 – 1.75m tonnes of food waste with a value of £2.55bn a year".
In terms of recycling, the policy document suggests that in 2016, 52 per cent of London's municipal waste was recycled or composted while around 37 per cent was sent to landfill or incineration.
The report also cites a 2016 WRAP plastic market situation report looking at the national picture, suggesting the "UK produces around 2.2m tonnes of plastic packaging with only around half (or 900,000 tonnes) recycled".
Proposed Objectives And Strategy
Sadiq Khan has pledged to cut food waste by 20% per person by 2025, reduce plastic bottle and coffee cup waste, recycle 65% of London's municipal waste by 2030 and send zero biodegradable or recyclable waste to landfill by 2026.
To achieve this, Mr Khan "wants to prevent materials from becoming waste in the first place by promoting more sustainable, circular business models that design out waste and ensures materials can be easily reused and recycled".
Specifically, he has pledged to:
Work with Londoners, waste authorities, government and other stakeholders to significantly cut waste
Maximise recycling rates
Reduce the environmental impact of waste activities
Maximise local waste sites and ensure London has sufficient infrastructure to manage all the waste it produced
The London Mayor has pledged his support behind various waste-reduction campaigns including  Recycle for London, Love Food Hate Waste, TriFOCAL and the Greater London Authority's Foodsave programme.
Specifically of interest toin #breakfreefromplastic campaigners, the environmental strategy document has suggested that Sadiq Khan will "support campaigns and initiatives to cut the use of single use packaging". The document states: "The Mayor will also take the following actions to reduce the amount of plastic bottles and single use cups:
Investigating the feasibility of a deposit return scheme for water bottles through the government's litter strategy working group.
Working with stakeholders including environmentalenvironment groups, Transport for London and LWARB to improve access to tap water through community water refill schemes building on existing schemes.
Working with the GLA group to reduce plastic bottle sales and improve access to tap water on all our premises.
Working with the supply chain from manufacturers to retailers and waste authorities to trial and roll out coffee cup recycling bins across London".
A step in the right direction?
The proposal is reflective of the broader growing popularity of zero waste initiatives across the UK. In October 2015, a 5p charge for single use plastic bags was introduced across England; this has been suggested to have reduced plastic bag usage by 85%.
In addition, the Liberal Democrats' 2017 manifesto contained a "Zero Waste Bill" while Labour's MP for Keighley, John Grogan, donated half of his first month's MP salary to a local anti-incineration campaign.
Alternatively, there has been a growing campaign in the UK against coffee capsules; a March 2017 Metro article suggested that compostable coffee capsules could be set to become mainstream in the UK. Political parties (and the UK more broadly) have becoming increasingly sensitive towards plastic waste, and thus refill bottle schemes have spread across the UK.
Overall, in a UK context, this is arguably indicative of an increasingly positive towards the implementation of zero waste measures to reduce production of waste at source.
But ambition needs to be raised?
Though the London Zero Waste Strategy is argued to be evidence of the growing strength of the zero waste movement in the UK, critics point out that Mr Khan has pledged to reduce zero waste to landfill – something which allows for waste to be still send to incineration plants.
The environmental strategy policy document acknowledges incineration. It states that London "has the second highest incineration rate across the UK behind the North East at 50 per cent".
The report claims that London will have "sufficient incineration capacity to manage London's non-recyclable municipal waste once the new Edmonton and Beddington Lane facilities are operational".
However, activists across London would rather incinerators didn't exist at all. Shasha Khan is a local community activist leading the "STOP the South London Incinerator" campaign. Their website outlines their aims, rejecting the NIMBY idea instead claiming: "This isn't about not wanting it in our back yard.  We don't want it anyone's back yard."
In 2015, UKWIN provided evidence as to why they believe incinerators should be opposed.
A recent Eunomia report suggested that incinerators could stop the UK from meeting its recycling targets. This is because incinerator capacity is increasing and incinerators need waste to function, and thus this may dilute incentives to recycle.