Highlights from Zero Waste Week
This year saw a significant growth for Zero Waste Week, held between 7th – 13th of September.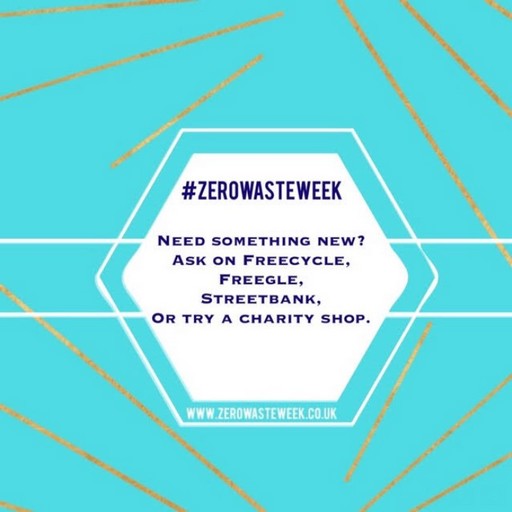 What has previously been a national UK based week expanded internationally drawing participants from across the world. The theme for this years Zero Waste Week, was that of 'Reuse'. One of the '3 R's', reuse is an essential aspect of any zero waste strategy, and is near the top as one of the 'most favoured options in the 'Waste Hierarchy Pyramid'.
Prior to the start of Zero Waste Week 2015, many pledges were received from individuals committing to reducing waste. The website for the week, hosted the pledges from all around the world, including individuals in Poland, Tunisia, Wales, the United States, Mexico, Australia, Germany and many other countries.
Kornelia from Warsaw, Poland said "I started the Zero Waste project in my family in July 2015 and I try to respect all 5 rules of Zero Waste. I write about it on my blog"

Hana from Tunisia said "I pledge to make my own reusable bags"
In the UK, Zero Waste Week was celebrated in Parliament in an Early Day Motion recognising the hard work carried out by founder Rachelle Strauss, and the wide reach and success of the week. The week was further referenced by Kerry McCarthy MP who introduced a bill proposing a reduction on the 'obscene amounts of food needlessly wasted through the food industry supply chains', and making this waste available to charities and people in poverty.
Klaus from Munich, Germany pledged to "Buy no plastic packaging [and] recycle waste for different uses"
The massive online response to Zero Waste Week meant that many innovative, and exciting zero waste solutions and ideas were presented from around the world. Kate from Plastic is Rubbish, presented a detailed guide of how to safely drink water in China without resorting to plastic bottles.
Over 40 local authorities are on the Zero Waste Week mailing list and 12 councils joined in the week on twitter, and many businesses participated in the week by implementing new schemes and efforts to reduce their waste, collectively making a significant impact on the quantity of waste produced.
The increasing reach of Zero Waste Week stands as an exemplary model for moving towards a zero waste world. With participants in all levels of society, and increasing recognition from national legislative bodies, it seems that zero waste ideas are becoming popularised.
Valerie from Paris, France, pledged to "Avoid every kind of packaging"
Many more exciting events such as 'repair cafés, smoothie bikes, roadshows, meals made from 'waste', swap events, and art projects' also took place during the week, with a huge response on twitter under the hashtag #ZeroWasteWeek
With the EU currently in the process of preparing a the circular economy package, these efforts should demonstrate the potential and energy for waste reduction in our economy from across Europe, as well as the recognition of the importance of waste within our supply chains.