New book about Zero Waste in France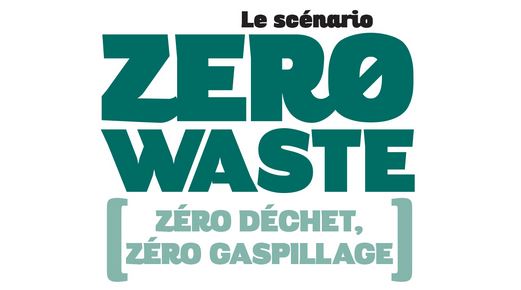 On the eve of the European Week for Waste Reduction 2014, Zero Waste France unveiled its scenario for zero waste territories and described it in a book. The book, published by Rue de l'échiquier, is a toolkit for all those willing to take action at different levels: citizens, associations, companies, and of course elected officials in charge of public policies for waste prevention and management.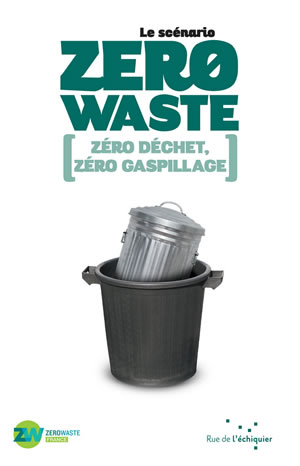 THE ZERO WASTE SCENARIO: AN ANTIDOTE TO INACTION
"We thought this book as a gateway to action, allowing everyone to become aware that a change is needed, but also to see what is already going on in many places in France, Europe and beyond" says Flore Berlingen, Zero Waste France director and book coordinator. "The obstacles on the road are not few, but they are not as insurmountable as we may think." The proof: some are already achieving extraordinary results, close to us in Italy and Spain. These achievements are widely highlighted in the Zero Waste Scenario, which also presents many French exemplary initiatives.
The excuses for inaction are many ignorance of existing solutions, the stubborn prejudice that changing behaviors is impossible, the transfer of responsibility to the public administration, the enterprises, or even the citizens, but they can no longer be accepted. Waste reduction requires a strong commitment from all stakeholders, but we should not forget that there are also many benefits: lowering pollution and greenhouse gases emissions, protecting natural resources, but also creating employment in new industries, which can contribute to revitalize the economy.
The European Week for Waste Reduction is the opportunity for Zero Waste France to strongly reaffirm this ambition, and to contribute, through the publication of this book, to reach this goal.
More info: http://lescenario.zerowastefrance.org /
Launch Party, Friday, November 21 at REcyclerie: practical information and registration
A BOOK AWAITED BY SEVERAL HUNDREDS OF FINANCERS
The book was financed through a crowdfunding campaign which reached more than 250% of its original goal with 858 financers supporting its publication. This is a proof of the curiosity and expectations of the general public on the topic of waste reduction, as well as a sign of a growing interest in the Zero Waste approach.