A Massive Let's Do It! Cleaning up the Mediterranean Coast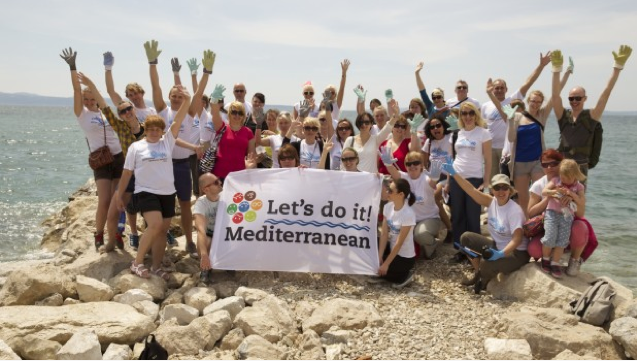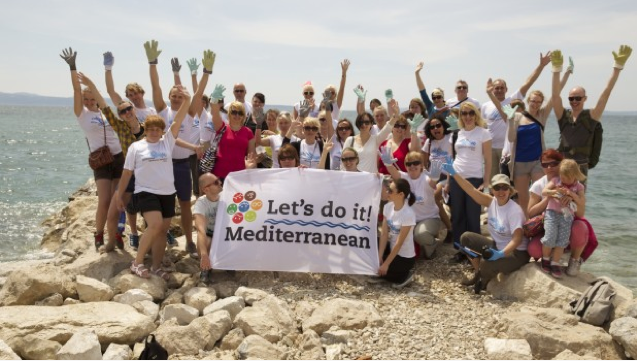 On the 10th and 11th of May, tens of thousands of volunteers from communities all around the Mediterranean Sea and from three continents gathered to participate in simultaneous Clean-Up Events that took place in 15 countries surrounding the Mediterranean Sea, becoming the most widespread civic-led event ever organised in this area.
With this project, Let's Do It! Mediterranean aimed to draw attention to the pollution of the Mediterranean Sea and motivate communities to work together to change the situation. Studies show that the contamination of the Mediterranean Sea is very high and the level of plastic waste is beyond critical. In certain places the volume of micro plastic in the water exceeds that of plankton.
Faisal Sadegh, the project coordinator of Let's Do It! Mediterranean emphasized that the impact of marine litter and waste in general goes beyond national boundaries. "Pollution does not stop at a country's border, and the problems are spreading to affect the Mediterranean region in more direct ways than ever before," Sadegh said.
Eva Truuverk, Head of Partners and Finance with Let's Do It! World explained further; "for example, huge landfills can be found on Lebanese beaches, and trash is carried into the sea by winds and due to the currents reach the shores of other countries", she said.
Precisely, Sadegh pointed out that this is exactly the reason why Let's Do It! Mediterranean invited the whole region to participate and clean up together.
"There have been separate cleanup actions, but the scale and scope of this project is unprecedented. We need to work together for the environment we all share." Indeed, Let's Do It! Mediterranean invited everyone to participate with their families, neighbors, colleagues, and make this event a truly community empowering experience. "It simply works better and is much more fun together," encouraged Sadegh.
Moreover, actions were supported by fishermen, schools, local people, tourist groups, and most importantly by diving organisations. One of the coordinating organisation for underwater actions, the Greek diving club Samos Divers, has the experience of removing trash from even 40 meters deep.
"Living on an island, the sea has been my 'playground' for four decades. I have been scuba diving for 20 years. The comparison of my childhood memories of the sea and its current state often saddens me. The truth about marine debris is that just because we often cannot see it, does not mean it's not there," said the leader of Samos Divers, Alexandros Malagaris.
"My deepest motive for getting seriously involved with underwater cleanups is so that my son Philippos, age 6, and my daughter Olympia, age 3, will be able to enjoy the wonders of the sea the way I did as a little boy. Abundant sea life in crystal clear waters, with the absence of tires, boat batteries, bottles, cans and plastics," expressed Malagaris.
In Croatia, more than 5000 people took part in 30 Clean-Up Actions on the Mediterranean coast. During the Clean-Up action in Split, on the Croatian coast, more than 40 Estonian volunteers joined 300 local people, including 100 divers and marines, and together cleaned up the sea bottom from waste. As a result of this cooperation, four tones of waste were collected from the sea and beach in Split. Other actions took place in Egypt, Montenegro, Estonia, Malta, Lebanon, Tunisia and many other countries, as reported by Let's Do It! Mediterranean.
The Let's Do It! Mediterranean campaign is run and organised by volunteers, and the team plans to organise massive actions in concentrated periods until 2018. The "Let's Do It!" movement started in Estonia in 2008, when a country with a population slightly over 1 million brought together 50,000 people to clean up the entire country in just five hours. By today, almost 10 million people and over 100 countries have joined the Let's Do It! network. Find out more about Let's Do It World and join in!