A Zero Waste program by Patagonia: The Common Threads Initiative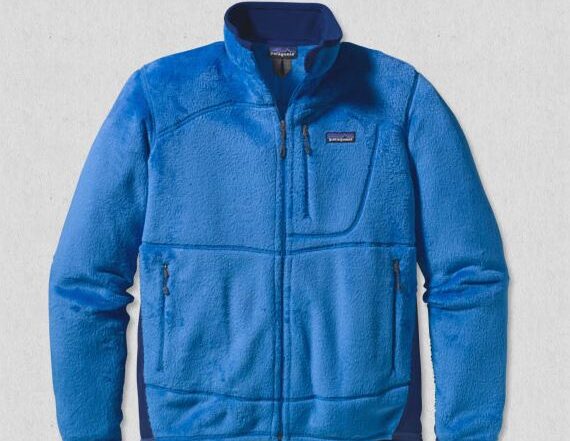 Patagonia is a clothing and gear company that takes Zero Waste seriously. In these days of persistent corporate greenwashing it is a good example of how a company takes full responsibility for the products that it puts in the market.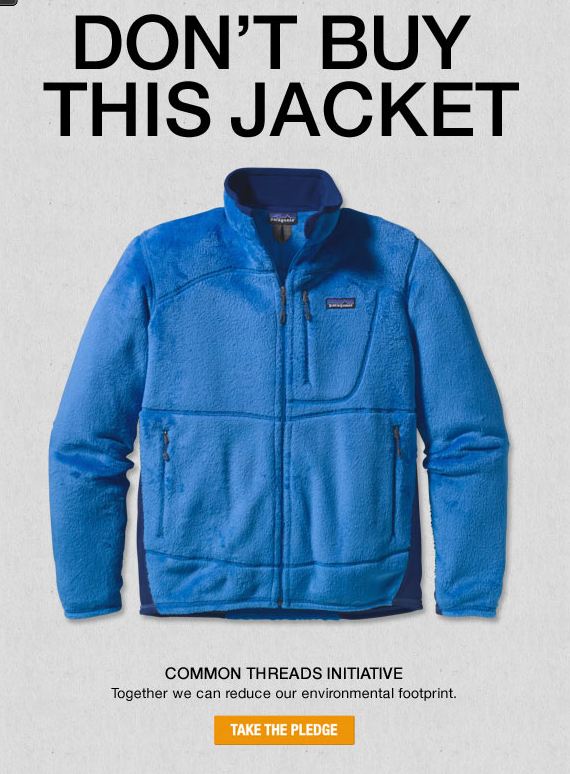 First of all, in the production process Patagonia applies a system of transparency and traceability that takes into account social and environmental justice and as such works with organic cotton and wool and recycled PET bottles to produce the polyester and fleeces. In fact it has been using recycled materials since the 90s.
Most amazingly they offer a lifetime guarantee for their products which is a sign that they will not be selling stuff designed-for-the-dump with planned obsolescence like most do. Then when it comes the time to deal with the impact of the products at the end of their life look at what they do:
REDUCE: Don't buy form us what you don't need or can't really use
This is the message from Patagonia to reduce waste generation. They acknowledge that everything anyone makes costs the planet more than it gives back and as such they don't try to convince you to buy their clothes. Actually Patagonia has been running anti-consumerist campaigns in the most consumerist days in the calendar. For instance in the US consumption day, called Black Friday they paid a campaign to not buy their items. (See pic)
REPAIR
With the lifetime guarantee Patagonia also offers the possibility to get your stuff repaired for free, you just have to pay the transport costs.
REUSE
The company encourages customers to donate the garments when they no longer want to wear them. In the US it even opened a platform in E-bay to help the second hand market of its own products. When most fashion companies send to landfill the stocks that they don't manage to sell Patagonia donates its unsold goods to people who lose their belongings in disasters.
RECYCLE
"Recycling is what we do when we're out of options to avoid, repair, or reuse the product first" says StoryOfStuff guru Annie Leonard. Indeed, recycling should be the last option but even then Patagonia offers a very interesting takeback program in which customers can bring back their old Patagonia clothes and gear to the shops that sell them. Like this Patagonia took back 45 tons of waste and produced 34 tons of new clothes.
All in all Patagonia is a very good example of how to bring the Zero Waste philosophy into practice and a good hint as to what real sustainability is about.
PATAGONIA – Common Threads from DOKUMENT FILMS on Vimeo.
REDUCE
WE make useful gear
that lasts a long time
YOU don't buy what
you don't need
REPAIR
WE help you repair
your Patagonia gear
YOU pledge to fix
what's broken
REUSE
WE help find a home
for Patagonia gear
you no longer need
YOU sell or pass it on*
RECYCLE
WE will take back your Patagonia gear that
is worn out
YOU pledge to
keep your stuff out
of the landfill
and incinerator
REIMAGINE
TOGETHER we reimagine
a world where we take
only what nature
can replace
"Recycling is what we do when we're out of options to avoid, repair, or reuse the product first"